COVID restrictions may force Hong Kong insurers to downsize | Insurance Business Asia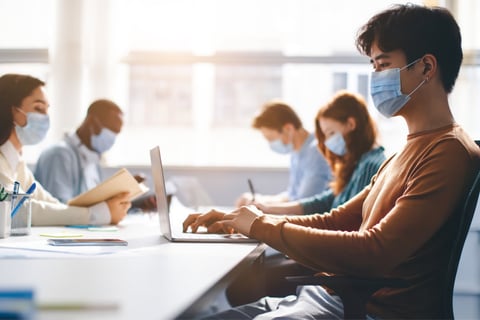 Almost one out of three international insurers in Hong Kong are mulling cutting back on their operations due to talent shortages worsened by the city's strict COVID-19 policies, a survey by the Hong Kong Federation of Insurers (HKFI) found.
Close to 30% of respondents said they are thinking about relocating their global and regional teams, with only Hong Kong-focused staff left behind.
The insurance industry is worried about the impending "brain drain", with banks, investment firms and regulators having previously expressed the same concern, the South China Morning Post reported.
Many financial workers have left their jobs and moved to other cities, and Hong Kong firms are finding it difficult to hire new people from overseas because of the tough quarantine and travel restrictions imposed by the Hong Kong government since 2020 to curb coronavirus infections.
Hong Kong requires inbound travellers, even fully vaccinated ones, to undergo a quarantine period of up to 14 days.
More than 80% of firms surveyed said that they have experienced high staff turnover, particularly in the actuary, IT, finance and claims departments. The HKFI survey, held last month, included 33 insurers. While the HKFI did not identify any companies by name, it said that the respondents include the largest names in the industry, with a combined market share of 80%.
"Hong Kong insurers are losing staff at a rate much faster than the rate of recruiting replacements," said Edward Moncreiffe, HKFI chairman. "The emigration and brain drain risks are now having a business impact on many insurance companies."
International insurers were among the most affected, with 15 out of the 33 respondents having designated Hong Kong as a regional or global hub.
"Human capital is core to our industry," Moncrieffe said. "If they decide to move out their global and regional teams to other cities, Hong Kong's status as an international financial centre will be impacted."
HKFI said it will bring up the issues and give their recommendations to the Insurance Authority later this week. This includes proposals to shorten the quarantine requirement to seven days and to allow returning residents to isolate at home rather than at hotels.