Current health insurance model 'not viable for much longer' | Insurance Business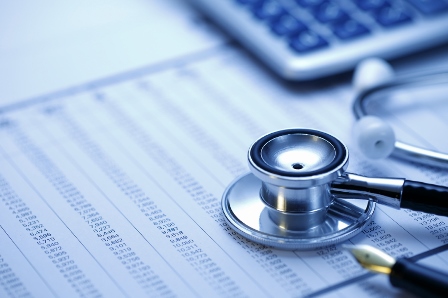 Health insurers in Singapore face a key challenge in extending their value proposition as their current model may not be "viable for much longer" according to chief health officer of AXA Insurance Singapore, Andre Czanik.
Speaking to
Insurance Business
on the launch of the MyAXAHealth app, which will give customers access to doctors via live chat or video calling, Czanik said that health insurers in the country need to change their models.
"I am hoping it will have a significant impact because the insurance industry and the health insurance industry in particular, has a challenge to extend its value proposition," Czanik said of the launch.
"Traditionally… insurers and health insurers in particular show their value at the point of claim and I'm not sure that model is viable for much longer.
"I think insurers need to find a way to make themselves relevant beyond the need to claim, beyond protection.
"Protection is becoming commoditised really, you can get protection from any insurer for pretty much the same price, in our market in particular there are a lot of standardised products, rates are very similar, were companies tend to differentiate themselves is in how they make themselves meaningful to their customers."
Czanik said that he hoped other stands of the insurance industry follow suit with an investment in technology to help boost the Singapore market.
"I think the applications could be endless," Czanik continued.
"I am hoping to see that because as a buyer of insurance, that is something I would welcome. Insurance is heavy on paperwork, heavy on process and admin; I would love to see an insurance market that is a lot more tech savvy, we are already seeing that in some parts of the world, and I do hope that invests in Singapore at some point."
Those that ignore the trends towards technology could find themselves out in the cold as Czanik said that different segments of the market will face different expectations.
"It depends somewhat on the segments," Czanik said.
"There are some segments that prefer face-to-face contact and don't necessarily want to relate to an insurance company through a smartphone or a computer. The next wave of buyer is more tech-savvy, and it is a segment that I don't see particularly well catered for today, there is a definite bias towards, sort of, the old school approach to insurance.
"I am optimistic that as an industry we will do more of this kind of thing because our next wave of buyers, the buyers that are going to sustain our business are the buyers that, to some degree, need and want the protection that we offer , they want it differently than the old school way.
"They want to relate to us via a phone, tap, talk… instant experiences and feedback."
With technology continuing to creep into the insurance industry, Czanik stressed that brokers and intermediaries will still hold an important place in the industry regardless of the impact of technology.
"Let's be honest, our intermediary force is probably the biggest asset that we have as the crucial role that they play to de-mystify this insurance, our aim would never be to remove them," Czanik continued.
"Our aim would be to supplement them and enhance their service experience to some degree but certainly the service experience of their customers.
"We would never aim to cut them out, that would be foolish, I think this is supplementary and to some degree complementary as their role is to help our customers understand our products, to de-mystify how insurance works, to explain product coverage, terms and I think that human link is still going to be pretty significant."
Related stories:
AXA Singapore introduces doctor consultations via live chat and video call
AXA partners with Alibaba