Dai-ichi Life acquires Bank of India's 18% stake in joint venture | Insurance Business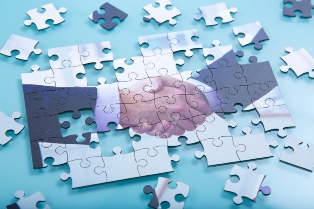 Japan-based firm Dai-ichi Life Insurance has bought an 18% stake in its joint venture Star Union Dai-ichi Life Insurance Company (SUD) from its partner, state-run Bank of India.
After the transaction receives the necessary statutory and regulatory approvals, Dai-ichi will own 44% of SUD. The deal was reportedly completed on September 26.
Bank of India will be left with 30% holdings in the joint venture, while Union Bank of India will continue to have a 26% stake. SUD was established in 2007 as a three-way joint venture among Bank of India, Union Bank of India, and Dai-ichi to enter India's life insurance sector.
The joint venture agreement contained a clause where Dai-ichi has an option to increase its holdings in SUD upon change in legislation regarding the maximum stake foreign insurers could hold in Indian JVs. Currently, foreign firms can own up to 49% of their joint ventures, up from 26% previously.
"DILIC has since exercised the call option to acquire the said stake from Bank of India and increased shareholding of DILIC will be 44%, up from 26%, upon completion of the transaction after receiving necessary regulatory approvals," said the regulatory filing.
Related stories:
Insurance workers' union calls for implementation of Supreme Court order
Indian government to offload insurance firm shares
Japan's Dai-ichi Life to invest US$80m in India joint venture