Dai-ichi Life's US subsidiary to acquire F&I provider | Insurance Business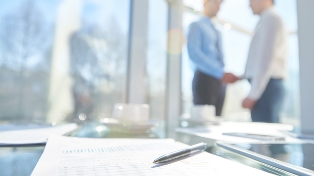 Protective Life Corporation, a wholly-owned US subsidiary of Japan-based Dai-ichi Life Insurance Co., has reached an agreement to purchase United States Warranty Corp. (USWC). The acquisition is subject to regulatory approval and is expected to be finalized on November 1, 2016.
USWC operates its asset protection business in 46 of the United States, and it is seen to complement with Protective's own asset protection business. The acquisition will help Protective further expand and diversify its business.
Since Protective became a member of the Dai-ichi Group in February 2015 in a deal worth US$5.7bn, it has strived to accelerate its growth. Last year, it acquired the in-force block of term life insurance from Genworth Financial, Inc. It also acquired the MacNamee Group, a Pennsylvania-based brokerage agency recently.
Protective aims for further growth and enhance its contributions to the Group's profit in North America by generating capital through its retail operations such as life insurance and individual annuity and utilizing said capital to grow its acquisition business.
Commenting on the deal, Richard Bielen, president and COO of Protective, said: "The two companies both have a history of quality and success, so putting them together creates the potential for the business to grow even stronger and serve more dealerships with these important products. We are pleased to have the USWC team become part of Protective."
Related stories:
Dai-ichi Life plans to enter Cambodian market
No safe harbor: World's riskiest ports are in Japan and China
Japan's Dai-ichi Life to invest US$80m in India joint venture