Digital automation 'not a case of the machines taking over' | Insurance Business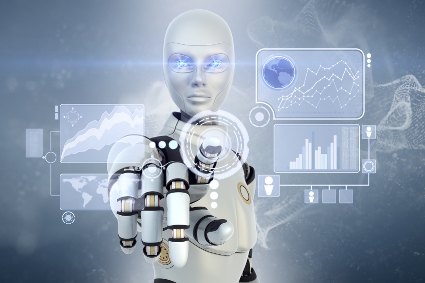 Automation and data and analytics are "not a case of the machines taking over," according to one expert, and could help brokers boost their businesses.
Alec Gardner, general manager, Advanced Analytics at Teradata, told
Insurance Business
that brokers need more education around the use of data, analytics and digital to help their businesses grow.
"There are definitely a couple of things," Gardner said of areas brokers need to be educated around.
"In particular, it is that pride in customer service and personal service that brokers particularly bring and that independent view and then the flip-side of digital automation – they are not mutually exclusive.
"I think for brokers in particular, there is a great opportunity to find that balance.
"To be able to increasingly provide digital services were appropriate, where customers demand them, because if you think about how we all engage nowadays, we like things to be simplified, we do like to be able to do quite a lot of research and all of that can be provided in a digital manner.
"If organisations can capture that, understand what customers are looking for and looking at and continue the personal, independent level of service and advice, supported by extra data and extra information, then I think that will continue to actually provide more value.
"They are not mutually exclusive; it is not a case of the machines taking over or anything like that."
Gardner continued that the use of data and analytics within the insurance industry is no great leap as the industry has always relied on similar techniques.
"In the insurance industry we use algorithms, we use mathematics, we use data all the time so it is an extension of that rather than something completely new and alien," Gardner said.
"Granted, there are techniques and technologies about how to store your data, how to capture digital data and process it to then infer and give you some of those insights but the overriding principle is around mathematics.
"There is a transition that is available for people to be able to understand these digital services and look at the maths and analytics behind that customer experience and then be able to use that within their own organisation. It is not the massive jump that people seem to think it is."
Gardner stressed that the benefits of using and understanding data and analytics could help increase customer loyalty.
"There is a lot being said about customer experience becoming the new marketing and the new area where organisations will compete," Gardner said.
"That customer experience is increasingly digitised so the more you can understand about the level of customer service and really fine-tune the balance between the personal service, that brokers in particular pride themselves on, and being able to provide a level of automation, the appropriate level of digital self-service perhaps, improves that customer experience more and will increase customer loyalty and customer efficiency."
Related stories:
Regulators respond to technology and reshape Asian markets
Fintech start-ups could threaten margins of established insurers