DirectAsia renews partnership with Leicester City FC | Insurance Business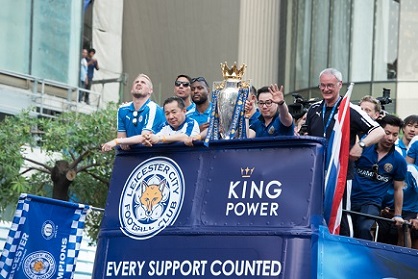 Singapore-based motor and travel insurance provider DirectAsia has renewed its sponsorship of Leicester City FC for an additional year. The financial terms of the renewal were not revealed.
The collaboration, which was first inked for the 2016-2017 season, will focus on joint social media marketing activities.
Leicester City FC, popularly known as The Foxes, stunned the footballing world by overcoming odds of 5000-1 to win the Premier League's 2015-2016 season.
The agreement is part of the football club's strategy to expand its presence in Southeast Asia. They already have a strong following in Thailand, another market DirectAsia is present in, as it is the home market of the club's owners, King Power International Group.
Harj Hir, Leicester City FC's head of partnership engagement, said: "Our popularity in Asia, especially Thailand, has already demonstrated substantial growth for our partners in this region. Our activation in DirectAsia's key territories provided an excellent return on investment during the 2016/17 season and we will continue to work closely with DirectAsia in this next phase of our partnership."
Edip Okur, DirectAsia Group's chief executive, added: "Leicester City's deep connection with the country of Thailand is especially important to us, as we remain committed to growing our footprint in both Thailand and Singapore and delivering unrivalled products and service for our customers."
Related stories:
Ping An denies interest in buying stake in Manchester United
AIA and Tottenham Hotspur renew shirt sponsorship deal
DirectAsia Thailand kicks off partnership with Leicester City FC