DirectAsia Thailand kicks off partnership with Leicester City FC | Insurance Business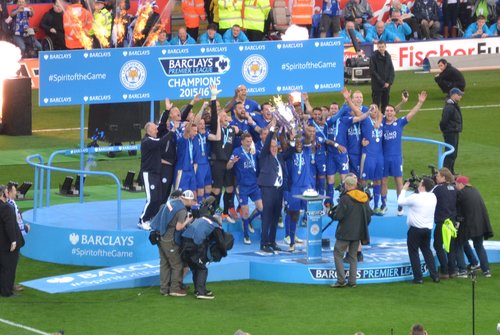 DirectAsia Group, a motor insurance provider operating in Thailand and Singapore, has entered into a sponsorship deal with reigning English Premier League champions, Leicester City FC. The football club, popularly known as the Foxes, will have DirectAsia as an "official partner" for the 2016-2017 season.
The financial terms of the deal have not been disclosed.
The Foxes have gained popularity in Southeast Asia, owing to their success under Thai owners King Power International Group. The underdog club is noted for its fairytale run in the 2015-2016 Premier League season, outperforming traditional football powerhouses such as Arsenal, Manchester United and Manchester City to hoist the title.
"We are delighted to be an official partner of Leicester City Football Club, a club with rich history and strong community values which closely align with our brand," said Edip Okur, CEO of DirectAsia Thailand. "We are confident that this partnership will enable us to further solidify our status as one of Asia's top influential brands."
Harj Hir, head of partnerships at LCFC, added: "We are delighted to welcome DirectAsia on board our growing list of global partners. Our popularity in Asia, especially Thailand, has already demonstrated substantial growth for our partners in this region. We will work closely with DirectAsia to deliver the best possible return on their investment."
DirectAsia has over 75,000 customers and around 200 employees across its two operations. It sold 14,000 policies in 2015, with revenue growth reaching 500%, according to Okur.
Related stories:
Sun Life looking to expand into Singapore and Thailand
Everbright Securities to increase bid for Liverpool FC - report
Leicester City triumphs, Labour in crisis, and consumer confidence crumbles