Do the robot! Pepper-model bots to sell insurance in Japan | Insurance Business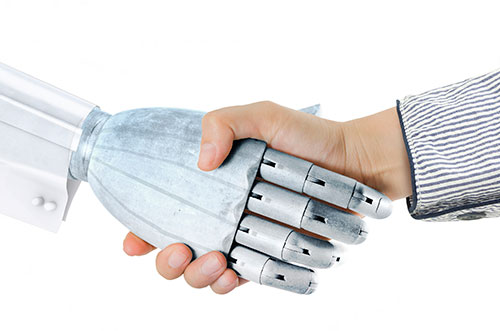 Japanese firm Meiji Yasuda Life Insurance Co. will be using 100 Pepper-model robots in its offices, starting October. The robot will provide information regarding the insurer's products and services while accompanying salespeople on their duties.
Meiji Yasuda has 80 branches all over Japan, and once the robots made by Softbank Corp. have been rolled out, it will have the highest number of humanoid robots deployed in the financial sector.
Pepper will interact with customers at the branch offices, explaining the various products and services of the company. It will also be featured at insurance seminars being conducted by the company, as well as accompanying salespeople in visiting other companies in order to promote the business.
Tighter security regulations have made it harder to sell insurance to various companies, so Meiji Yasuda is aiming to use the robots to draw attention to its brand. The insurer plans to have 60 of its stores renovated and staffed with Pepper robots by the fiscal year 2017.
RELATED LINKS:
Japanese insurers MS&AD and Meiji Yasuda mull major international deal
Dai-ichi Life plans to enter Cambodian market
Japanese insurer and Indonesian firm sign MoU to explore joint ventures