Driving financial inclusion with digital technology | Insurance Business Asia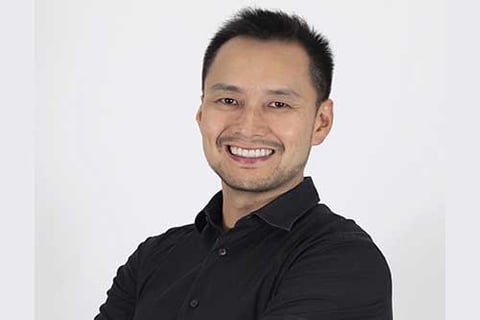 Despite rapid economic growth, urbanisation, a fast-growing middle class, and high mobile device penetration, a study by KPMG revealed that in 2016, only 27% of Southeast Asia's population of 600 million had a bank account.
As such, the region suffers from a large underbanked population, limiting financial inclusion and opportunities for many people
According to Singapore-based start-up and financial supermarket GoBear, Southeast Asia's high underbanked population and heavily cash-reliant economy, limits financial access for millions of employed adults who are unable to provide the type of information that allows banks to evaluate product suitability. This includes proof of employment, proof of salary and other types of data that inform their financial profile.
Adrian Chng (pictured), CEO of GoBear, believes that technology is the key to reaching the region's underbanked population.
"To a lot of consumers, it's not even about financial product comparison, it's about financial access," Chng told Insurance Business. "This is why GoBear is evolving beyond just comparison and shifting our focus to fill the supply gap. As a financial supermarket, we want to ensure that our shelves are properly stocked with a broad range of products, and be able to connect consumers in Asia to these products.
"In our emerging markets such as Indonesia, the Philippines, and Thailand, we're aiming to serve more than 100 million underbanked but creditworthy consumers with Easy Apply, a smartphone app that enables banks, financial institutions, and lenders to extend credit to a larger pool of customers while keeping risks in check."
Having recently raised US$80 million in funding, GoBear said in a statement that it has invested US$1 million in digital scorecard fintech firm CredoLab to develop Easy Apply, a mobile app that creates a predictive credit scorecard for underbanked individuals' credit card or loan applications. The app, according to GoBear, assesses and collects anonymised data from a user's mobile, alongside a combination of the bank's performance data to enable the development of robust, big data-based highly predictive scorecards.
While the term used is 'underbanked', Chng said that insurance companies are encountering similar issues as banks in reaching out in Southeast Asia.
"This makes it difficult for them to assess and price risk, and also to create suitable financial products for these consumers," he said. "To address these issues, GoBear can help insurance companies utilise digital channels to provide new alternative sources of data to address both risk assessment and financial product manufacture, and a much more consumer friendly and efficient process to on-board these consumers."
Read more: BIMA Insurance on mobile tech opening the market to new customers
Growing financial literacy and insurance
Chng also shared several of GoBear's efforts to boost financial literacy in the region and grow its insurance-related business.
"In Singapore we have an ongoing video content series called GoBearTV," he said. "It aims to explain and educate Singaporeans on important financial concepts in a way that is light-hearted and engaging. In a few weeks we will be releasing our findings on a multi-market study analysing the state of consumer's financial health. This will provide us invaluable insight into the topics and areas that need to be addressed to improve financial literacy."
Chng added that GoBear is working towards becoming a licenced broker in several Southeast Asian markets. This, he said, will allow the company to make the product purchase process from its financial supermarket even smoother.
"In Thailand, a travel insurance partner wanted to grow their volume of digital sales to diversify beyond the traditional channels of agents and call centres," Chng said. "Our data team analysed Thai user preferences on gobear.com across a variety of attributes including destination, price, and coverage.
"This enabled our partner to understand which customer segments they were already attracting. They then could make data-driven decisions on how to adjust their price and coverage based on destinations to attract new potential and profitable customer segments. The result saw our partner not only increase their digital sales but also grow their digital market share in travel insurance."
To further drive its future plans, GoBear said that it is looking for more technology partners in customer onboarding and fulfilment solutions, personal finance management, alternative credit scoring, financial education, and investment platforms.
"We are developing personalised financial products in both banking and insurance together with our partners," Chng said. "We are expecting to launch these within the year with some as early as in the next couple of months. As these projects have yet to go to market we are unable to disclose further details at this time."