E-commerce startup to supplement online gap with offline agents | Insurance Business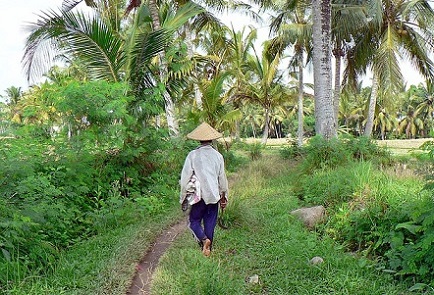 A startup in Indonesia is harnessing 350,000 agents to bridge the e-commerce gap in the huge Southeast Asian archipelago, in a unique reversal of the trend where e-commerce often replaces traditional agent setups.
PT Kudo Teknologi Indonesia (Kudo) is an online-to-offline (O2O) technology platform that aims to connect online merchants to offline clients in a country composed of 17,000 islands across three time zones. Aside from fast-moving consumer goods, clothing, and electronics, Kudo also sells financial products such as insurance and investments.
"It is true that most of the country's population is in urban cities," Kudo CEO Albert Lucius told
Digital News Asia
. "However, our main task is to pursue economic inclusion. This means that we need to work harder to develop non-urban areas and try to give equal access to goods and services to people in rural areas. That is the philosophy behind our company."
Want the latest insurance industry news first? Sign up for our completely free newsletter service now.
The company has 350,000 active agents in 500 cities and districts, with its key markets in tier three and tier four settlements, meaning smaller cities and suburban areas. Agents work to reach customers who do not have stable internet access. They register with Kudo using a smartphone app and invest money to sell goods, acting as a middleman bridging suppliers and customers. This setup is ideal in bringing financial products such as insurance to underserved areas, where it is cost-prohibitive to put up a branch.
According to Lucius, the more rural a base is, the wider a market can be opened. Currently, tier three and tier four cities comprise 50% of Kudo's market, but Albert plans to expand it to 90%.
Despite Indonesia being described as ready to adapt to e-commerce, Albert argues that this is only true for areas in and around Jakarta, the capital city. Most Indonesians, who live outside the capital, have less stable access to the internet.
"Most of them do not have a bank account, or even if they do, they have no idea how to use the internet to shop online. These people need someone, something to help them go online," he said.
Kudo's method is an example of blending e-commerce and an offline model, showing that financial technology does not necessarily kill off more traditional distribution channels, especially in emerging markets.
Related stories:
New online portal could be a threat to agents and brokers
Attention, insurance agents: your clients may not actually trust you
Aviva CEO sees end of insurance agents