Etiqa to offer real-time travel insurance claims for flight delays | Insurance Business Asia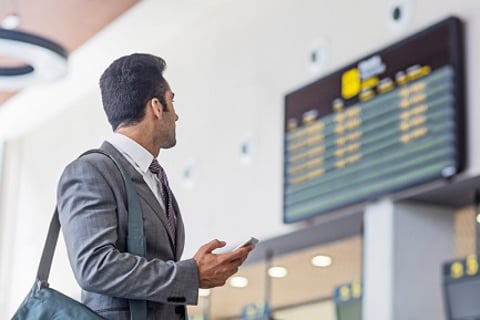 Etiqa Insurance Singapore, the insurance arm of the Maybank Group, has released an innovative solution that allows travellers to make automatic real-time travel insurance claims for flight delays.
This makes Etiqa the first insurer in Singapore to provide real-time tracking of flight delays, immediate assessment, and instant approval and release of claims by harnessing global flight data applications.
Advances in technology have changed customers' expectations about insurance, and they are now demanding more convenience when availing of an insurer's services, the company said.
The new system also allows policyholders to instantly receive their travel delay benefits without having to inform the insurer. Customers will receive notifications upon reaching six hours of flight delay, and will continue to be informed upon the status of their claims. Real-time claims are applicable for flight delays of up to 12 hours, and policyholders will only be required to make an online claim submission once travel delays exceed 12 hours.
"More than 60% of our travel delay claims are for delays that are 12 hours or less, thus we have transformed our claims process to make it simpler, faster and easier for our customers," said Sue Chi Kong, chief executive of Etiqa Insurance. "Travellers who insure with Etiqa will benefit from automatic assessment and immediate approval for their claims, without having to submit them."
Related stories:
Domestic insurer welcomes competition from foreign entities
Real-time electronic payment service for travel cover claims introduced
Singapore to revamp travel agency regulations