Euler Hermes, Western Union tie up for Singapore risk management deal | Insurance Business Asia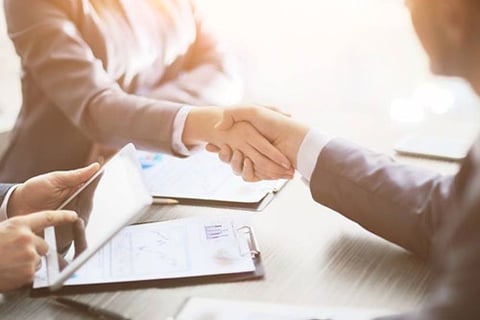 Euler Hermes Singapore and Western Union Business Solutions are teaming up to create a business trading solution in response to the increasingly challenging risk environment.
To facilitate import-export trading operations, Western Union will provide customers with payment outreach convenience for over 130 currencies across 200 markets, which will help minimise operating costs incurred from processing payments and mitigating volatilities in the foreign exchange market, the insurer said in a statement. Meanwhile, Euler Hermes will further complement Western Union's proposition by providing global non-payment protection through its trade credit solutions.
"We are delighted about this cooperation with Western Union Business Solutions as we share a common business purpose – companies and their decision makers are looking for advanced risk management tools and services, so combining our market intelligence, indemnification and collection services with Western Union Business Solutions' extensive payments and risk management solutions will help domestic and export companies handle trade challenges and expand their business with confidence," said Hassan Omaish, commercial director at Euler Hermes ASEAN,
"We are excited to enter this collaborative relationship with Euler Hermes in Singapore," said Svend Janssen, head of Asia, Western Union Business Solutions. "Euler Hermes is the global leader in trade credit insurance. Western Union Business Solutions is the globally leading specialist in cross-border payments and risk management solutions for companies and institutions. Together we will bring an unparalleled, cohesive value proposition to customers of all sizes and industries in Singapore. I am genuinely looking forward to a great cooperation with everybody at Euler Hermes."