Expect rise in reinsurance rates, say executives | Insurance Business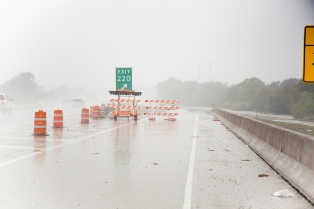 Huge catastrophe losses, driven by the hurricanes that battered North and Central America, are likely to cause an increase in reinsurance rates, according to industry executives.
Hurricanes Harvey, Irma, and Maria inflicted massive insured losses in the United States and several Caribbean territories, and a significant market response is expected.
Investors are likely to put their money in insurance-linked securities (ILS), as rates are expected to rise from the huge losses in the past year, Richard Lowther, COO of Bermuda-based Hiscox Re Insurance Linked Strategies, told Bermudan daily
The Royal Gazette
.
Lowther, who spoke at the World Alternative Investment Summit in Bermuda last week, said that the events of the third quarter could jumpstart an upturn of the reinsurance market.
"You can't destroy that much capital in a market and not have an appropriate market response," Lowther said. "There are a lot of people with cash on the side lines who have been waiting for a year like this to get into the ILS market.
"But there are high barriers to entry — it's not that easy to get the capital to the risk."
He added that by January 1 – a traditional renewal date for many reinsurance contracts – investors could be "jostling at the gate".
Meanwhile, Brenton Slade, chief operating officer of Bermuda-based insurance manager Horseshoe Group, was also part of the panel and expressed optimism for the reinsurance market, but in a more muted manner than Lowther.
"Ultimately, we don't really know yet whether it's a true inflection point or not," Slade said, adding that the impact of ILS capital today meant that the meant the peaks and troughs of the market were less extreme than in the past two decades.
"Large catastrophe losses lead to capacity shortfalls, business needs to continue and so something has to shore up that hole in the balance sheet," Slade said.
Lowther pointed out that traditional reinsurers had more diverse funding for their balance sheets, with the capital markets, such as ILS, bearing some of the brunt of catastrophe losses.
Related stories:
Lloyd's reveals speedy reaction to spate of recent storms
Markel sheds light on expected disaster losses
Bermuda faces at least 25% of insured-loss claims from hurricanes