False insurance claim lands Singaporean student in jail | Insurance Business Asia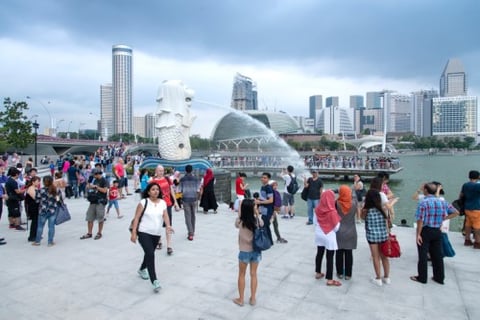 A Singaporean man was sentenced to four months' imprisonment for making a fraudulent insurance claim so he could skip school.
All A Karthik was found guilty of submitting false personal injury claims in 2012, attempting to cheat two insurers out of SGD5,370.50 by pretending to be involved in a car accident.
Karthik, then 17 years old, was attracted by the promise of obtaining a free medical certificate that would let him skip school, according to a report by
Channel News Asia
.
In June 2012, Karthik, a schoolmate, and another individual met a man called Suresh, who instructed them to inform the doctor that they were involved in a car accident and suffered injuries such as back pain. Karthik and his schoolmate were listed as the phantom passengers of a staged car accident, while the third individual was the phantom driver.
Karthik then lied to the doctor, and was given a medical certificate, valid for three days. The certificate was also used to file personal injury claims against
China Taiping
Insurance and
Tokio Marine
Insurance Singapore.
However, in February 2013, Tokio Marine filed a police report suspecting that the claims arising out of the accident, which reportedly took place along Portsdown Road on June 4, 2012, were fraudulent.
Investigations showed that the accident was indeed staged. One of the persons behind the accident was Rahmat Mohd, a notorious officer of a motor insurance fraud syndicate, who was earlier arrested and sentenced to 74 months in prison.
Deputy Public Prosecutor Ian Ernst Chai said the ruling sends a strong deterrent message to the public that false claims and motor insurance fraud will not be tolerated. This comes after a recent report by the Singapore Police's Commercial Affairs Department that the number of fraudulent car accidents had doubled from last year.
Related stories:
Motor insurance fraud incidents on the rise in Singapore
Singaporean sentenced to 11 months' prison for lending car to fraud ring
Man sentenced to five months in jail for insurance fraud