Fatal rail crash survivor speaks out for diversity and inclusion in insurance | Insurance Business Asia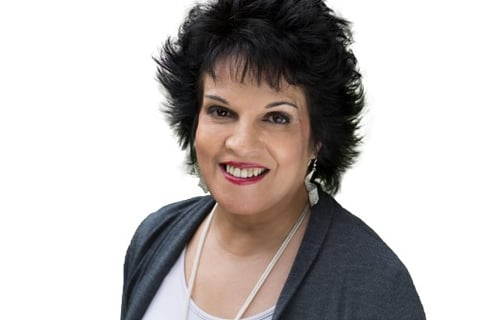 On October 05, 1999, a tragic train collision in west London took 31 lives and left hundreds more with lifelong physical and emotional scars. A Thames Trains service travelling away from Paddington station missed a red signal at Ladbroke Grove and collided almost head-on with a London-bound high-speed First Great Western train. The crash remains one of the worst rail accidents in British history.
Among the survivors was Pam Warren (pictured above), a successful financial advisor, who was on her way into London to take part in a training course. Warren was travelling in the coach behind the First Great Western engine, which was totally burned out by a fireball after the fuel tanks exploded in the collision.
She was critically injured and burned so severely that she was not expected to survive. After three weeks in a coma, not only did Warren pull through, but she soon became the public face of the disaster. She was thrust into the media spotlight as the 'Lady in the Mask' championing the cause of rail safety.
"I started campaigning very quickly after coming out of hospital and I really wasn't prepared for the public scrutiny," Warren said. "The media attention was quite alarming, but it was also intriguing because I realised it could help me achieve my goal, which was to create positive change for the British public."
Drawing on tremendous amounts of courage, Warren stood firm in her national campaign, reminding us that it only takes one person to make a huge difference. Almost 19 years later, Warren has gone on to become a highly acclaimed international public speaker, giving a unique perspective on change and how to master it.
She's a speaker for The Lion's Club, who collectively are inspiring change in organisations and paving the way for more emotional and inclusive leaders.
She will be opening the annual Dive In Festival in London this September, using her astonishing tale to promote diversity in insurance and the 2018 festival's message of turning 'Awareness into Action'. Warren will be joined by Gian Power (pictured below), a motivational speaker for The Lions Club, who stresses that diversity and inclusion can only be achieved through storytelling, empathy and emotion.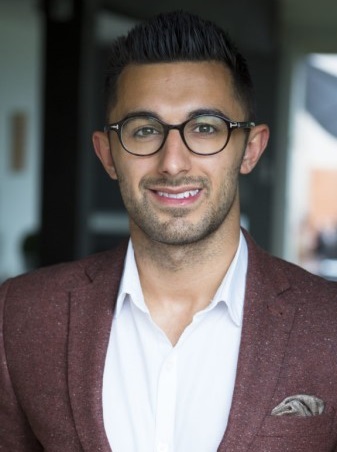 "Organisations in the insurance sector want to create more diverse and inclusive workforces. That's why the Dive In Festival exists," Power said. "I truly believe that to be more inclusive, we need to build empathy and engage emotion. A lot of that comes down to powerful storytelling, but it needs to be ordinary people with extraordinary stories that others can relate to.
"One person can create change. You don't have to wait for AXA, Aviva or Lloyd's to put those pillars in place. It's going to take courage and confidence, and you have to be prepared for rejection. If you speak out for change in the insurance industry, the worst response you're going to get is a NO. The best result is going to be huge change to the industry."
Speaking out in the face of adversity is terrifying. It's almost against human nature to expose your vulnerabilities and potentially open yourself up for attack. It certainly wasn't easy for Warren battling for justice after the Paddington train crash.
"I use that 10 seconds of courage rule where you grit your teeth and dive in," she said. "We need to get people to realise that being more like yourself as a human being, not being afraid to open up, and having those 10 seconds of courage to be a little bit more approachable is so important for that culture of diversity and inclusion. We really need to inject humanness back into the insurance industry."
Both Warren and Power have experience working in or alongside the insurance industry. While the pair acknowledge that insurance is taking steps in the right direction - helped by global events like the Dive In Festival - they both agree that there's a long way to go and a lot of talk that needs to be translated into action.
"It has certainly improved since I first worked in the industry, but I'm still noticing that insurance in the UK is still very white male dominated," Warren commented. "When you get on the tube in London, it's such a celebration of cultures and ethnicities. The whole world is represented on one carriage. It would be so nice to see that in the insurance world, but we're just not seeing that yet. Surely, we ought to be creating an environment where the industry can attract people from other walks of life."
Power added: "It has been one hundred years since women got the right to vote in the UK, and only now are we talking about a gender pay gap. We can't wait another hundred years for change. We need radical thinking and radical change right now. If we don't create a diverse and inclusive culture from the top down (and the bottom up) then we're going to struggle turning awareness into action.
"We need to hold people accountable 365 days a year. Influencing change needs everyone in a room to think they can stand up and influence change. They might be one person but so was Pam Warren and look at what she has managed to achieve."