Fintech festival launched in Singapore | Insurance Business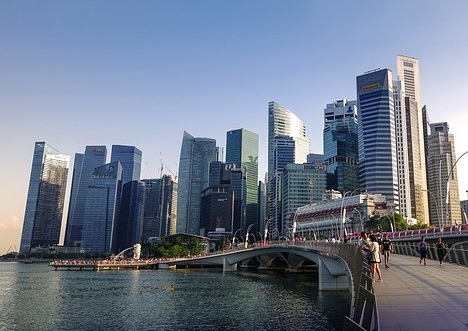 The first-ever Singapore fintech festival is under way, with several financial institutions unveiling their technology- and innovation-related programs. The event will run until Friday.
The festival features an island-wide Innovation Lab Crawl, where over 20 organizations offer visitors tours of their innovation laboratories and provide interactive demonstrations. These include Google, AXA, Aviva, ANZ, Singtel, PayPal, Microsoft, and
KPMG
.
Global insurer Allianz announced the launch of its Digital Arena innovation platform, which the company hopes will encourage start-up firms and entrepreneurs to share their innovative ideas. It aims to promote the development of solutions in connected health, mobility, insurtech, analytics, and cyber security sectors.
IBM revealed collaboration with Singaporean start-up Kyck! for a Blockchain project. It seeks to help financial service providers in transitioning customers to the technology at a lower cost and in a secure environment.
The Development Bank of Singapore (DBS) also launched DBS Asia X, a 16,000 square-foot innovation space with facilities such as project pods and spaces, journey rooms, co-working spaces for up to 100 people, as well as an auditorium and café. It is located at Sandcrawler Building in Fusionopolis.
More than 100 finance executives, venture capitalists, and market experts from various finance and technology firms will speak at the event about the latest tech trends, market conditions, financial regulations, and risks the industry faces.
Related stories:
Singapore to relax regulations to stimulate fintech growth
Singapore minister provides peek into impending cyber law
MAS working on its cyber risk capabilities