Fintech firm registers 12% increase in revenue | Insurance Business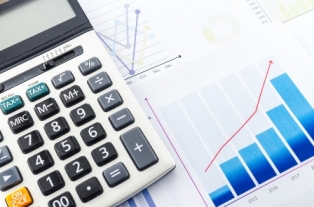 Intellect Design Arena, an India-based fintech firm with clients in banking and insurance, has announced results for the second quarter of FY 2016-2017, registering 12% year-on year growth in revenue, fueled by three large-scale digital transformation deals.
The firm's revenue of US$35.83 million for the quarter ended September 30 increased from US$31.94 million in the same period last year.
The increase in revenue comes behind 18 digital led order wins, three of which are considered large-scale.
One such project is a partnership with Life Insurance Corporation (LIC), the largest insurance company in India. Intellect won this large-scale deal despite tough competition from other global firms and has kicked off the three-year digital transformation program for the major insurer.
The projects include partnerships with a major insurance and wealth management company in Europe, a central bank in South Asia, and a large North American bank.
At the present, the company's active pursuits are valued at around US$484 million, with 24 active pursuits considered high-value.
Arun Jain, chairman and managing director of Intellect commented: "It is no coincidence that in this quarter we have won three large transformation deals including one from Europe. That large customers have trusted us with transformation of their core business is a proof of the robust engineering capability that we have built. The investments that we have made have given our products a digital edge and if we participate in a deal we find ourselves invited to the negotiation table more often than not."
Related stories:
Brokers 'can't put their heads in the sand' on insurtech
India's life insurance sector posts strong growth
Robots are taking over the financial industry