Fitch affirms Zurich Insurance Company's ratings | Insurance Business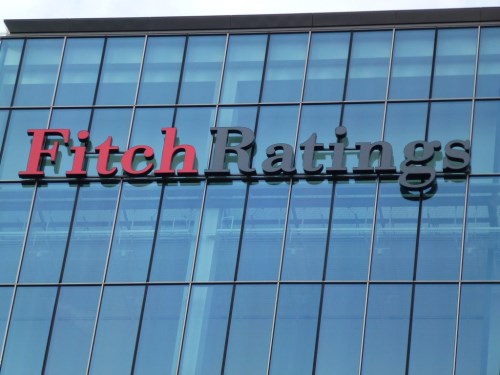 Fitch has affirmed Zurich Insurance Company's Insurer Financial Strength (IFS) rating at 'AA-' and Long-Term Issuer Default Rating (IDR) at 'A+'. The outlooks for both ratings are stable.
Zurich Insurance Company (ZIC) is the main operating company of the Zurich Insurance Group (ZIG).
The affirmation of the ratings is due to ZIG's solid capitalization and because Fitch does not foresee the company's sharp decline in 2015 to be repeated. According to Fitch's Prism factor-based capital model (Prism FBM), ZIG's capitalization is 'Very Strong'. The Swiss Solvency Test results are high at 189% by the end of 2015, a slight decline from 196% at the end of 2014.
The company's financial leverage is in line with its ratings at 23% by the end of 2015 (2014: 23%). Due to the sharp decline in earnings for last year, Zurich's fixed charge coverage fell to 8x from 11x in 2014, despite lower interest expenses. Fitch expects this to normalize in 2016 to the previous average level of 10x.
In 2015, ZIG's results were hurt by negative reserve development in the general insurance sector, as well as larger-than-expected losses. The division's business operating profit (BOP) was US$864m, down from US$2.98bn.
Reserve adjustments made in 2015 have benefited the company in the first half of 2016, with the general insurance division reporting positive reserve development. According to Fitch, the insurer's technical reserves re prudent, but it also recognizes that because of the long-tail nature of the non-life business, ZIG faces the risk that ultimate losses on claims provisions may actually be higher than expected.
The ratings may receive an upgrade if ZIG's leverage goes lower than 20% and fixed-charge coverage exceeds 12x, on a sustained basis, while capitalization, as measured by Prism FBM, remains 'Very Strong'.
A downgrade may happen if the company's risk-adjusted capital position, as measured by a Prism FBM score, continues to drop. An increase in financial leverage to over 30% can also trigger lowered ratings.
Related stories:
Fitch affirms ratings of YDPIC Property Insurance
Fitch affirms Munich Re's rating; outlook stable
Zurich announces new Asia-Pac CEO