Fitch Ratings: Blockchain potentially significant for insurance industry | Insurance Business Asia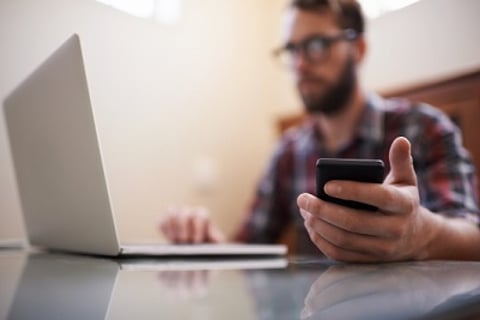 Insurance is "fertile ground" for the capabilities of blockchain technology, which is potentially game-changing for the industry in the long-term, according to Fitch Ratings.
With the insurance industry's large number of complex transactions between multiple parties, blockchain could theoretically offer significant cost reductions, improved processing speed, and enhanced underwriting and pricing, while at the same time reducing fraud, the ratings giant said yesterday as it released a report on the technology's potential.
Through the use of blockchain, the global (re)insurance industry could stand to save between 15% and 30% of annual current expenses, according to data from Pricewaterhouse Coopers and B3i, an insurance industry trade group focusing on the technology.
Such efficiencies and cost reductions could be achieved by reducing the need for reconciliation and audits, automating certain processes and improving access to data, Fitch explained.
However, there is still a pronounced level of uncertainty around blockchain, according to the ratings firm, and when and how much the technology will be adopted remain "major unknowns."
"Part of the challenge is that investment costs relative to benefits are uncertain, and there are numerous legal, regulatory and security issues that need to be addressed to facilitate wide-scale adoption. There is also no particular urgent crisis that blockchain would address to necessitate immediate application," Fitch said.
The firm said it believes that the ultimate viability of the technology for the insurance industry will depend on a select group of industry leaders adopting blockchain to gain competitive advantages, and that greater clarity around the advantages and risks will be revealed over the next three to five years.
There are some notable insurance players already dipping their toes into the blockchain pool, though: earlier this month, broking giant Marsh revealed that it is working on a commercial solution for proof of insurance alongside IBM, ACORD, and ISN, adding that it sees "great opportunities" in leveraging the technology.
But while blockchain could improve efficiency and lower fraud rates for the industry, in the future, it may also open up the potential for individuals to side-step insurers altogether.
"Having this indisputable public ledger in blockchain long-term is going to allow everyone more capabilities in the peer-to-peer insurance space," Justin Butler, director of insurance payouts at Hyperwallet, told Insurance Business.
"We're a long way out from this, but I think long-term, there are greater capabilities in the peer-to-peer space to allow more cost-efficient insurance for individuals who want to manage their own risk without having the overhead of a traditional insurance company."