Flood insurance awareness must grow | Insurance Business Asia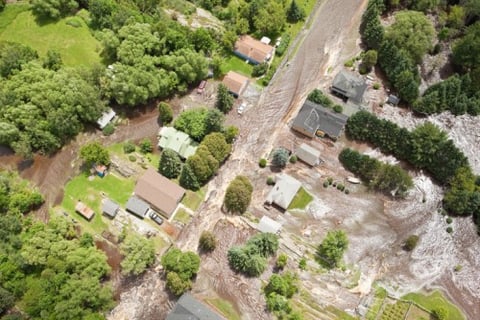 Public awareness of a government co-sponsored insurance scheme must be expanded to help flood victims, a Malaysian Government minister said.
Datuk Seri Ahmad Shabery Cheek, Malaysia's Minster for Agriculture and Agro-based Industry, said that the public must be made more aware of the 'Kampungku' insurance policy, which is a joint project of the government and
Allianz
Malaysia.
"Those who are covered by the policy will get MYR1,000 (US$246) to meet the immediate needs after floods. In addition, they can also benefit if their homes are hit by a storm or fire ... they will get MYR10,000 if the disaster happens," Ahmad Shabery was quoted in
Bernama
during a press conference after officiating a flood simulation programme.
The annual monsoon season has caused severe flooding in various areas of Malaysia recently, prompting evacuations of several communities and inflicting seven fatalities in Penang state alone.
Kampungku, which was introduced in 2014, is a home insurance policy targeted at rural homeowners with wooden dwellings. It covers building and household contents damage from fire, flood, and wind storm risks. The annual premium is MYR74 (US$18.20), but policyholders only need to pay MYR50 (US$12.30), and the government will pay for the remainder.
Related stories:
Extreme weather is the new normal, say insurance experts
Malaysian insurance sector lauds Chew's BNM appointment
Malaysian insurers assist residents in flood-stricken states