Foreign domestic workers to get expanded insurance coverage | Insurance Business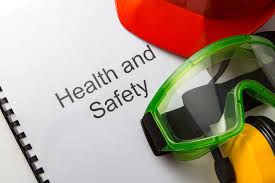 Foreign domestic workers (FDWs) in Singapore will receive more protection from their personal accident insurance policies, beginning October of this year.
Minister of State for Manpower Sam Tan announced the development at the NTUC's May Day Domestic Employees Celebration on Sunday, as the government strives to adequately compensate FDWs in case of death or permanent disability while working in Singapore.
According to Tan, the increase in insurance comes alongside a raise in FDW salaries to offset the rising cost of living. Data from the NTUC's Centre for Domestic Employees (CDE) shows that FDW's average starting salaries rose from SGD300 in 2012 to SGD550 in 2016.
In case of death or permanent disability, FDWs and their families can receive a minimum of SGD60,000, up from SGD40,000. The Ministry of Manpower will also require insurers to cover all sudden, unforeseen and unexpected occurrences that result in death or permanent disability of the worker, with no additional conditions, exceptions or exclusions except those specified by the Controller for Work Passes – such as for pre-existing conditions and suicide.
Beginning October, FDWs and their legal representatives will also be allowed to file claims directly with insurers. The Ministry of Manpower can also appoint a representative to act on the worker's behalf.
In exchange for the expanded coverage, premiums will increase from SGD7 to SGD15 per year.
"FDWs will also have greater peace of mind, be happier and more productive with these changes," commented Tan. "So we trust that these changes will further facilitate a harmonious working relationship between employers and their FDWs."
Related stories:
DBS searching for non-life insurance partners
FWD Singapore launches industry-first cover
Hearing of long-running lawsuit against AIA ends, verdict expected soon