Former financial consultant admits to defrauding clients to fund gambling habit | Insurance Business Asia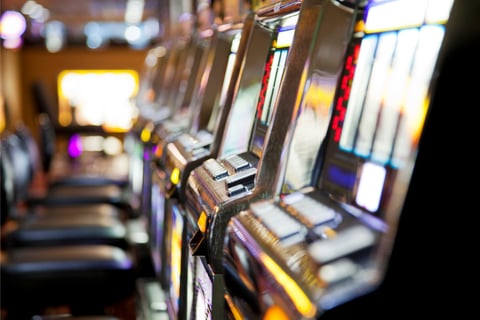 A former financial consultant for OCBC Singapore admitted in court to cheating five of his clients of SG$170,000 to fund his gambling habit.
Hoi Wei Kit, 34, pleaded guilty on Monday to seven charges of cheating, acquiring benefits of criminal conduct and giving false information to a public servant, Channel News Asia reported. Another 13 charges will be considered in sentencing.
Hoi worked as a financial consultant at OCBC from October 2015 to April 2018, where he sold insurance and investment products to clients. According to the report, Hoi struggled with gambling addiction and was initially able to control it. However, he relapsed in September 2017 and quickly amassed a large amount of debt.
In running his scam, Hoi identified five of his clients that were elderly and not technology-savvy. He then told the victims they were eligible for a limited-time promotion from OCBC, where they can open a time deposit account with interest rate of 8.8% to 11.88%.
To obscure the scheme from bank management, Hoi would transfer the victims' money to his colleagues before having them transferred to him or handed over in cash. He lied to the colleagues about the reasons for the money transfers, keeping them in the dark, as well.
On April 9, 2018, one of the clients visited an OCBC branch and asked to withdraw SG$30,000 from the account she believed she opened with Hoi. This led to the uncovering of the fraud, as there was no such deposit under the victim's name.
The bank interviewed Hoi, who admitted that he had cheated the five clients for a total of SG$170,000.
While under investigation, Hoi worked as an interior designer for his cousin's company. On Nov. 9, 2018, he filed a police report, saying he left a black sling bag containing SG$12,350 in cash in a Grab taxi. The money, he said, was collected from his interior design clients. He also claimed he contacted Grab but was told that the driver did not see any bag left behind in the vehicle.
Upon investigating security camera footage, the police discovered that Hoi left his home that day without carrying a black sling bag. Hoi then admitted to the police that he did not lose the money, and instead he used the money to pay his debts with loan sharks, and that he filed the police report to convince his cousin that the money was lost.
Hoi's sentencing is scheduled for next month. The prosecution called for a prison sentence of at least 30 months, arguing that it is needed to send a strong message to financial services professionals that such behaviour will not be tolerated.