From Netflix to insurance: tech's emerging big thing | Insurance Business Asia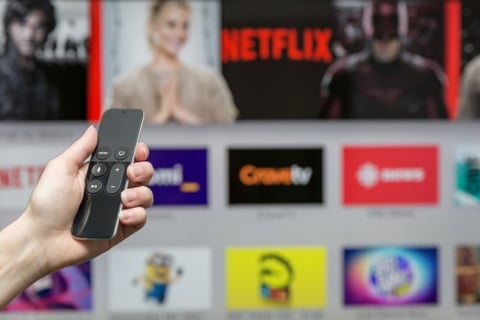 Microservices: you may have not yet heard the term, but it's the newest technology that is helping the insurance industry go digital, and faster, according to research and consulting firm Celent.
The fashionable way to build new applications is fast becoming microservices, says Craig Beattie, an analyst in Celent's insurance practice. While companies such as Netflix have been using microservices for a while now, the insurance world is starting to catch up, he says.
But just what does microservices mean? Influenced by today's focus on the cloud, APIs, and automation, the term microservices refers to a "service-oriented architecture" for building software, focused on delivering small, discrete and individually deployable services - in some cases, each service as their own micro application.
"The microservices architecture marks another fairly big shift in how people build software applications," Beattie told
Insurance Business
. "It offers increased speed of change and high availability in an increasingly digital world."
While not the first to the party, some insurers are starting to build their own software in response to the trend, according to Beattie, who says that many of the software vendors themselves are still playing catch up.
With the entire industry under pressure to adapt to technology and digital, microservices can help insurers to push through changes quickly, but crucially, to do it well.
"One of the inhibitors to change is that if you change quickly and aren't testing all of those things, the change can be bad. With microservices, the approach is very much focused on lots of good change, very quickly. That can only be a good thing for brokers, MGAs, and insurers," Beattie said.
"There's an enormous amount of pressure on insurers to keep up with technology. You've got the insurtech trend, the wealth of channels that people are expecting to use, the rise of chatbots, all of those things."
Over the next couple of years, microservices may well change the landscape in the insurance world, particularly in personal lines and the SME space.
While in most cases, software vendors are still in the process of shifting their approach towards microservices, it's just a matter of time, according to Beattie.
He added: "They will adapt their propositions to market, and we will see insurers adopting the new versions of the software that are coming through. Ultimately, we will see the insurance industry as a whole benefiting from greater automation, and more throughput of change."
Related stories:
Can insurance suitably prepare for Amazon's arrival?
Is Amazon preparing to upend the insurance industry?