Fullerton Fund Management's COO to leave company | Insurance Business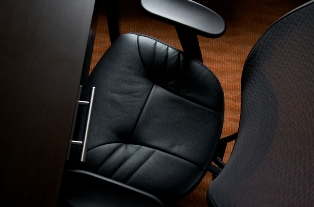 Fullerton Fund Management, an asset management firm based in Singapore, is set to suffer another departure of a senior executive, with chief operational officer (COO) Jeff Plein saying he will be leaving the company soon.
This comes amid the upcoming merger between Fullerton and NTUC Income, one of Singapore's largest insurers.
Plein announced his departure via email, reports AsianInvestor. In the email, Plein said that he was "comfortable that it is timely for the firm to seek different leadership to take it through its next stage of growth".
He added that he would "take this opportunity to re-focus my attention on a new challenge in the market".
While he has already relinquished his duties as COO, Plein's exit from the company will not be immediate, and there will be a transitional period, where he will work on special projects, reporting directly to interim CEO Ho Tian Yee. Anupama Sawhney, head of corporate strategy, will take over as acting COO, in addition to her current role.
Recently, Fullerton and NTUC Income agreed to a merger deal, where Fullerton will act as an in-house manager for NTUC's assets. Both companies are linked to the Singaporean government, which according to observers can help the merger process proceed more smoothly.
In recent months, several senior officers have left the company. In November 2016, Manraj Sekhon, the company's former CEO and CIO, resigned, with chairman Ho Tian Yee taking over as interim CEO. Patrick Yeo, former head of fixed income, was promoted to CIO to fill the other vacancy created by Sehkon's departure.
Gopi Mirchandani, former head of sales strategy, left in December to become CEO of NN Investment Partners. Trevor Chudleigh, head of business development, absorbed the vacated responsibilities.
Related stories:
NTUC Income taps Fullerton to manage public-market portfolio
.
NTUC Income launches mobile app to report vehicle accidents
Stephen Lee Ching Yen of NTUC Income appointed to Temasek's board