FWD Life and Bank KEB Hana sign Indonesia bancassurance agreement | Insurance Business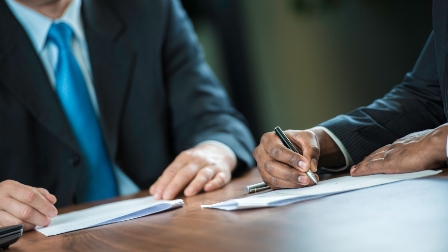 FWD Life Indonesia, the local arm of the Hong Kong-based Pacific Century Group, and Bank KEB Hana of South Korea, have sealed an insurance distribution deal, aiming to serve one million clients.
The bancassurance agreement involves FWD's single-premium life insurance policy, named FWD Infinite Link. The product will be available at over 30 Bank KEB Hana branches all over Indonesia. In exchange, FWD will offer its clients the bank's mortgage products.
The new policy requires a minimum one-time premium of Rp100m (US$7,550) to cover death or accidental injury, until the policyholder reaches 100 years of age. It offers flexibility to control the insurance policy's investments, with options including international stocks and fixed income instruments in Asia, excluding Japan.
Rudi Kamdani, the president director of FWD Life Indonesia, said in a statement: "We are very excited to be partnered with Bank KEB Hana Indonesia which share the same value with us, as we both put first the customers' needs and satisfaction."
FWD Life Indonesia has an existing bancassurance deal with Bank Victoria International, signed in 2014. It is the Indonesian subsidiary of Pacific Century's FWD Group which also has operations in Hong Kong, Macau, Thailand and the Philippines.
According to Indonesia's Association of Life Insurers, around 55 million Indonesians, or around 20% of the population, have life insurance coverage as of March 2016, up by 2.3% from the same period last year.
Related stories:
Allianz and Maybank agree on bancassurance deal in Indonesia
FWD Life to insure pro basketball league
Malaysian oil tanker believed hijacked returns to port