FWD refiles listing application with HKEx | Insurance Business Asia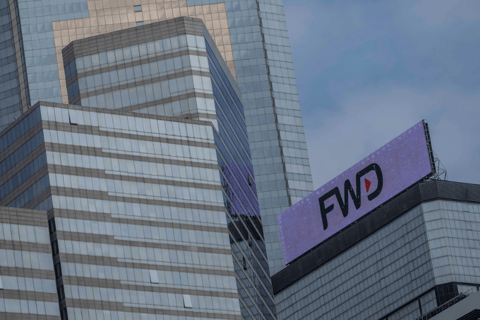 Pan-Asian insurer FWD Group has announced that it has refiled the Form A1 Main Board listing application with The Stock Exchange of Hong Kong (HKEx).
FWD's re-application on Monday comes after the lapsing of its September application. The application includes the company's listing documents with updated financial data. The proceeds from this initial public offering (IPO) will be used to fuel the firm's growth, and it could come in the second quarter depending on market conditions.
VNB CAGR growth at 30%
A closer look at the filing indicated that FWD will use the IPO's proceeds for the firm's growth and the opportunities to further penetrate customer and channel reach. An unspecified figure will go towards the insurer strengthening its share capital, enhancing its solvency position and central liquidity, as well as building a capital buffer in excess of applicable statutory requirements.
Another redacted amount is planned for additional committed capital contributions to BRI Life in 2024. BRI Life is the insurance arm of Bank Rakyat Indonesia, one of the largest banks in the country.
The filing also highlights FWD's organic growth in 2022, with the VNB reaching US$823 million, up 29% year over year on a constant exchange rate basis; the segmental adjusted operating profit before tax was US$334 million, up 83% YoY (on CER as well). Excluding the impact of all additional acquisition and associated partnerships, discontinued and disrupted businesses, one-off items, and non-recurring events across its track record period, FWD's value of new business (VNB) recorded a compound annual growth rate (CAGR) of 30% on a coupon equivalent rate (CER) basis.
According to a report from Bloomberg, the insurer is still seeking to raise about $1 billion in a share sale. Its initial efforts to go public in the US, where it first filed its IPO, could have raised as much as $3 billion in 2021. In December of that year, the firm decided to switch its listing venue to Hong Kong and applied for a share sale in the Asian financial hub two months later.
The Asian insurer is also looking to strengthen its foothold on the emerging insurance market of Malaysia after it bought a majority stake in Gibraltar BSN, one of the country's largest insurers.
What are your thoughts on this story? Please feel free to share your comments below.