FWD Takaful Malaysia adopts UnderwriteMe platform | Insurance Business Asia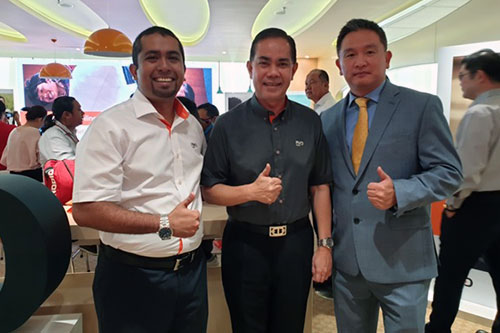 (L-R) Wan Ahmad Najib Wan Ahmad Lotfi, chief strategy & digital distribution officer, FWD Takaful; Salim Majid Zain, chief executive officer, FWD Takaful; and Henry Wong, senior project manager & client relationship manager (Asia), UnderwriteMe
FWD Takaful Bhd, formerly known as HSBC Amanah Takaful (Malaysia), has launched its digital underwriting and distribution platform, developed by UnderwriteMe.
According to a statement, this is the first phase of FWD Takaful's customer-led digitalisation model that offers FWD Protect Direct, a takaful protection plan which is available online and covers up to four family members under one certificate with automated underwriting.
The online channel is built on the Underwriting Rules Engine (URE) developed by UnderwriteMe, a fully owned subsidiary of Pacific Life Re. It is the first cloud-hosted URE solution in the Malaysian market, the statement added.
This follows FWD Singapore's adoption of URE technology, and will be followed by rollouts in FWD's other markets in Asia.
UnderwriteMe said that using the new platform, customers will be faced with fewer application questions and provided with instant quotes, without the need to fill in the long and cumbersome forms present in traditional industry practice.
This is in line with the Malaysian government's efforts to promote greater accessibility to a wider range of life insurance and family takaful products.
"The fully automated system is truly a market differentiator," said Salim Majid Zain, chief executive officer of FWD Takaful. "The intuitive user interface is based on responsive design supported by help texts, offering our customers both ease and convenience. This dynamic system complements FWD Takaful's customer-led approach, which is simple, reliable and direct."