Gen Y expectations and the Internet of Things pose greatest threats: Report | Insurance Business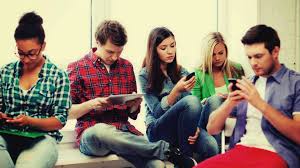 Insurers must undergo significant transformation or risk falling behind emerging competitors: that is the message of the World Insurance Report 2016 (WIR), released Tuesday.
The report, which features data from more than 15,000 insurance customers globally through Capgemini's Voice of the Customer survey, identified changing behaviours from younger consumers and the emerging Internet of Things (IofT) as driving factors "pushing the insurance industry toward massive disruption."
Gen Y customers are much more likely to buy insurance from non-traditional technology-led providers, and much less likely to have positive experiences with their insurers relative to other age groups, according to the survey, from the consulting firm and global not-for-profit organization, Efma. Although Gen Y consumers have more interactions with their insurer across all communication methods, particularly digital channels, according to the survey these customers report positive customer experience levels nearly 20 percentage points lower than those of customers in other age brackets.
The lower levels of customer satisfaction from Gen Y consumers -- who interact with insurers up to 2.5 times more on social media than other customers and more than twice as much via mobile -- suggest that this cohort have higher expectations for the standard of digital channels than their older peers.
Almost one in four customers aged between 15 and 34 report that they would be likely to buy insurance from non-traditional technology-led providers, while more than 25 per cent of all customers report plans to purchase or renew their insurance through digital channels in the next 12 months.
"By not providing adequate engagement for digitally-advanced customers, carriers run the risk of pushing them toward a growing population of market entrants and non-traditional technology-driven competitors," said John Mullen, Corporate Vice President and Global Insurance Leader for Capgemini. "Gen Y is clearly indicating that they do business differently and those insurers who respond to them on their terms will have a clear competitive advantage."
Simultaneously, insurers are significantly underestimating the likely uptake of the looming technological change known as the Internet of Things (IoT ) according to the report which included findings from more than 150 insurance executive interviews. The wave of technologies takes the form of such innovations as smart home ecosystems, wearable devices and machine-enabled drones, robots, and cars.
Only 16 percent of insurers think customers will embrace driverless cars, for example, while 23 percent of customers express interest.
"These IoT technologies are expected to transform traditional insurance business models," according to a company statement released announcing the report "including everything from the way insurers connect with their customers to their fundamental assessment and management of risk."
IoT "looms large in managing the level of risk exposure due to safer environments. This will shift premiums significantly, threatening some carriers, but providing opportunities for those who can understand the emerging risks that are inherent as the rate of technology change becomes more pervasive in the lives of people and commerce."
In addition, IoT stands to impact the industry as "in a connected world, data provided by connected devices, smart ecosystems and wearables will increase risk transparency, a dynamic that will likely lead to new business models, especially in pricing and risk control. Risk ownership will also shift with connected technologies, as responsibility for actions, for example in the case of driverless cars, moves from car owner to car manufacturer."
Affluence is more important than age as the factor determining likely customer uptake of IoT technologies, with more than 45 percent of affluent Gen X customers likely to adopt connected devices, smart ecosystems and wearables, compared to only 30 percent to 35 percent of younger, non-affluent Gen Y customers. However, customers who are both Gen Y and affluent are the most likely to adopt connected technologies at 50 per cent. However, affluent customers are also more likely to purchase insurance from non-traditional technology-led firms. Nearly 31 percent of affluent customers globally say they are likely to purchase insurance from technology firms, a percentage that increases to 47 percent for affluent Gen Y customers.
The report's research covers 30 markets across North America, Europe and Asia-Pacific representing 93 percent of the global insurance market in terms of premium income.