Genworth shareholders agree to $2.7 billion acquisition by China Oceanwide | Insurance Business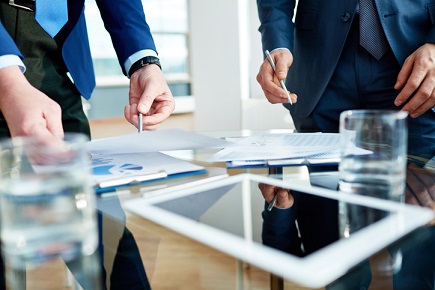 China Oceanwide, a family-owned financial holdings firm, is one step closer to buying US-based insurer Genworth Financial Inc. after Genworth's shareholders voted to approve the proposed acquisition.
In October 2016, Genworth announced the proposal for the acquisition, which is valued at around US$2.7 billion.
Both Genworth and Oceanwide expect the deal to be completed by mid-2017. However, it still has to leap around a dozen regulatory approval hurdles including the Virginia Bureau of Insurance, as well as regulatory agencies of Delaware, New York, and North Carolina.
The Committee on Foreign Investment in the United States must also approve the sale, along with authorities in other countries where Genworth is present.
"It's a big milestone," Genworth's president and CEO Thomas McInerney told the Richmond Times-Dispatch after the company's special shareholder meeting on Tuesday morning at the Westin Richmond hotel.
"We have done all the filings, and we have had a lot of dialogue back and forth with (regulators)," McInerney said. "They tend to wait to really get going until after shareholders have voted."
He added that the Virginia Bureau of Insurance is likely to schedule a public hearing on the proposed deal.
Genworth, which provides mortgage insurance and long-term care insurance, agreed to be acquired by China Oceanwide after suffering losses for several years, primarily from its long-term care insurance business. In February last year, it cut 330 jobs as it aimed to lower costs after stopping sales of its traditional life insurance and fixed annuity products.
McInerney shared that there are post-acquisition plans for Genworth to offer long-term care insurance in China.
Related stories:
Top reinsurer looking at primary insurance acquisitions