Global insurance industry notches steady growth in 2015: Swiss Re | Insurance Business Asia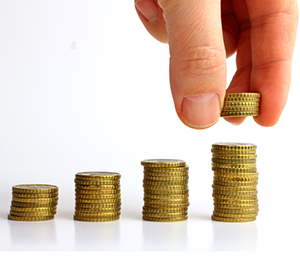 The global insurance market saw premium growth of 3.8% over 2015 with Singapore notching 9.5% of growth over the year, according to
Swiss Re
.
In their latest Sigma study, the international reinsurer noted that premium growth overall was up 3.8%, compared to 3.5% in 2014, while life premium growth hit 4.%, compared with 4.3% last year, and non-life notched 3.6% growth, up from 2.4% in 2015, thanks to strong growth in advanced markets.
While Singapore still posted solid growth numbers of 9.5%, this represents a slowdown when compared with the previous year's growth of 14%.
"The slowdown was mostly due to slower sales of single premium linked policies, but the market continued to benefit from increased transparency and the lower distribution costs resulting from the Direct Purchase Insurance initiative," the Swiss Re study said of the Singapore market.
Low interest rates will continue to impact profitability throughout the industry,
Kurt Karl
, Chief Economist at Swiss Re said, "Interest rates and the macroeconomic and financial market environments will continue to shape the outlook for the insurance industry," Karl said.
"With profitability under pressure, life insurers will continue to focus on improving capital management, lowering expenses and enhancing investment yields. Profitability in non-life will also remain subdued on still-low investment returns and soft pricing conditions."
The Sigma study noted that emerging markets in Asia are set to "sustain robust premium growth in 2016 and 2017."
"China, for instance, will benefit from the government's objective to raise total insurance penetration to 5% by 2020 from 3% in 2014. To this end, the government has initiated policies to encourage the development of property natural catastrophe, environmental liability and agricultural insurance, among others," the report continues.
"Sustained infrastructure investment in other markets will also support aggregate premium growth in the region. Nonetheless, ongoing motor de-tariffication in China could exert downward pressure on premium growth given that motor accounts for about 70% of total non-life premiums.
"Elsewhere, Malaysia is also preparing to liberalise motor tariffs in 2016, which could intensify competition and suppress premium growth. In comparison, premium growth in India will benefit from the hikes in MTPL rates in April 2016.
"Overall, non-life profitability in Asia will likely remain depressed due to the ongoing low interest rate environment and increasing price pressures in China and Malaysia due to motor de-tariffication."
RELATED ARTICLES:
Global firm Swiss Re unveils senior management changes
Global disaster costs 'well below average'