Global natural catastrophe losses go up in first half of 2016, according to Munich Re | Insurance Business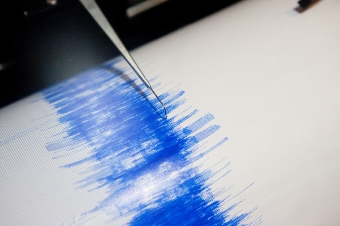 Global reinsurer
Munich Re
has released its natural catastrophe loss review for the first half of 2016, with total losses at US$70bn, compared to US$59bn for the first half of 2015. The primary drivers of loss were the earthquakes in Japan and Ecuador, as well as storms in Europe and the US, and wildfires in Canada.
For the first six months of 2016, insured losses amounted to US$27bn, comparted to US$19bn for the same period last year.
Board member Torsten Jeworrek stressed the importance of loss prevention such as protection against flash floods or the construction of earthquake-resistant buildings in areas frequently exposed to such risks.
He also added: "The good news is that improved building codes and a more intelligent approach by emergency services and authorities offer people much better protection than used to be the case."
Some points of note from the report were:
Overall losses were above the inflation-adjusted average for the past 30 years (US$63bn), but not higher than that of the last 10 years (US$92bn).
Insured losses were around the inflation-adjusted average for the last 10 years, but higher than the last 30 (US$15bn).
There were 3,800 deaths, much lower than 1H 2015's 21,000 lives lost.
The highest losses were dealt by the twin earthquakes hitting Kyushu, Japan in April, causing US$25bn in damages, with US$6bn insured.
Also notable were storms in the US and Europe, lack of typhoons in the northwest Pacific, and massive wildfire in Canada.
"The fading El Niño again showed its teeth with forest fires in Canada caused by the dry conditions and heat, and a series of storms in Texas, bringing billion-dollar losses. The complete absence of tropical cyclones in the northwestern Pacific in the first half of the year is also likely to have been influenced by El Niño. Typhoon Nepartak, which hit China and Taiwan in early July, was the first for a long time", explained Peter Höppe, head of Munich Re's Geo Risks Research Unit. "In the third quarter of 2016, the Pacific climate oscillation ENSO is expected to switch to a La Niña phase, which then influences other weather patterns across the world. For example, La Niña tends to promote the formation of hurricanes in the tropical North Atlantic and a greater number of typhoons in the Philippines."
Related stories:
Japan quake residential losses up by 13%, almost reaching US$3bn
AIR Worldwide expands disaster modelling coverage in SEA
Fitch affirms Munich Re's rating; outlook stable