Government funds eyeing stakes in foreign-owned insurers | Insurance Business Asia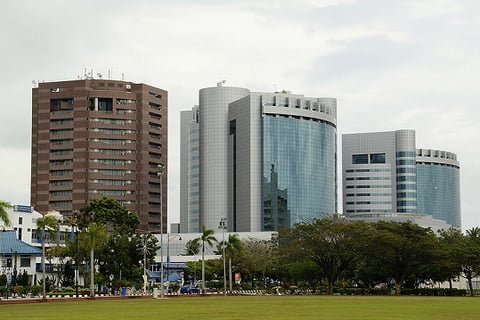 Two Malaysian government funds, the Employees Provident Fund (EPF) and Retirement Fund Inc (KWAP) are looking to buy stakes in foreign-owned insurance companies, according to senior executives from the two organisations.
EPF has expressed interest in either Prudential Assurance Malaysia Bhd or
Great Eastern
Life Assurance (M) Bhd, according to EPF deputy chief executive Datuk Mohamad Nasir Ab Latif. He added that EPF is still deliberating the options and has yet to make a decision.
"It will involve a lot of negotiations and due diligence. If the price and valuation are right, we will proceed," Nasir told the New Straits Times, adding that other government linked entities such as Khazanah Nasional Bhd and KWAP are also interested in buying stakes.
The country's central banking institution, Bank Negara Malaysia, recently instructed insurers that are wholly foreign-owned to comply with the then-unenforced foreign ownership rule, which states that insurers must be at least 30% owned by Malaysian entities.
Meanwhile, KWAP is reportedly very keen on making an insurance acquisition, according to its chief executive officer Datuk Wan Kamaruzaman Wan Ahmad.
"It depends on the foreign insurers, whether they allow us up to 30% of the shareholding or less," he told NST. KWAP is interested in less than a 30% stake, he said.
"We have money. There is no issue in terms of the cash required to purchase the stake," Kamaruzaman added. "If the offer is 30%, we will look into it. The bigger the companies, the more cash we have to put in."
KWAP is likely to allocate MYR3 billion (US$708.35 million) to acquire stakes in insurance companies.
However, according to Nasir, it is yet to be known if the insurance companies will sell their 30% stakes to a single buyer or spread it out over several parties.
Related stories:
Great Eastern mulls selling stake in Malaysian operations
Pension fund looking to invest in one of three foreign-owned insurers
Foreign-owned insurers in Malaysia rushing to find domestic partners