Great Eastern sees recovery in third-quarter profits | Insurance Business Asia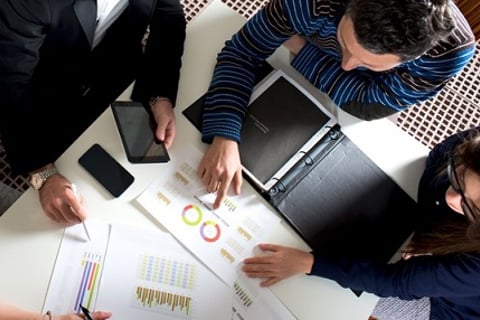 Great Eastern Holdings has reported a 14% decrease in profit attributable to shareholders for the first nine months of 2020 to SG$619.3 million. However, third quarter profit grew 40% to SG$287.9 million.
The recovery in Q3 profit was caused by higher valuation of investments as a result of improved financial market conditions during the quarter. This is a turnaround from the unfavourable market conditions in the first quarter stemming from the COVID-19 pandemic.
Read more: Great Eastern's profits fall 90%
Great Eastern also registered strong total weighted new sales (TWNS) growth for both the third quarter and the first nine months of 2020, at 36% and 18% respectively. According to the insurer, TWNS growth for the first nine months was driven by strong momentum from the Singapore business, while growth for the third quarter was contributed by an uptick in activity across all markets.
New business embedded value was 6% lower at SG$395.4 million for the first nine months and 2% higher at SG$160.2 million for the third quarter. Great Eastern stated that the capital adequacy ratios of its insurance subsidiaries in both Singapore and Malaysia remain strong and well above their respective minimum regulatory levels.
"The Group's focus on strengthening our distribution capabilities paid off in the first nine months of the year," said Khor Hock Seng, Great Eastern CEO. "Our agency force was able to adapt swiftly in the current operating environment, capitalising on the digital and technology infrastructure provided by the company and this has contributed to the Group's strong sales performance.
"Across the region, our agency force size has surpassed 30,000 financial representatives through the consistent execution of our recruitment strategy to grow and strengthen our agency channel. We are committed to boost hiring and offer opportunities amid employment uncertainties."
Khor added that the company has hired over 1,000 new representatives in Singapore, coming from a diverse range of backgrounds, including fresh graduates and mid-career individuals.
"Our major digital and technology infrastructure initiatives have helped us cushion the impact of movement controls, which restricted sales activities and we will continue to make headway on that front," he said. "In the near future, uncertainties are likely to persist. Nonetheless, it remains critical that we continue to strengthen our reach and continue to innovate to better serve the needs of our customers."