Hanjin collapse could lead to one of the largest maritime claims ever | Insurance Business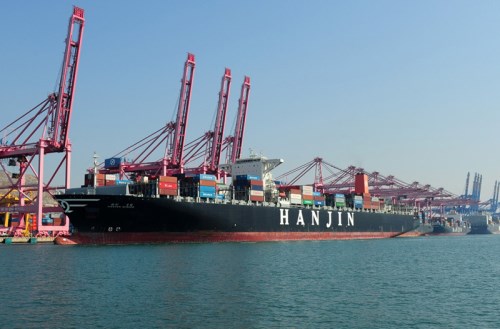 The insurance claims stemming from the demise of Hanjin Shipping could add up to be among the largest combined maritime claims in history. It could reach US$1.8 billion, with half of the amount in marine insurance, according to Credit Suisse.
"Though very little information is available for total losses related to the event, using a conservative estimate of business interruption losses, we estimate that total insured losses have the potential to be almost as big as half the size of the Tianjin losses from a year ago of US$4 billion," according to a report by Credit Suisse's analysts.
The estimate was derived by assuming 10% of the US$14 billion of insured cargo stranded at sea is deemed unrecoverable.
Credit Suisse's findings suggest that Hanjin's bankruptcy may contribute in several of its clients' losses for this quarter or the next. Any disclosure of estimates could provide a clearer picture of the payouts the industry could face.
Several insurance companies could be affected, with
XL Catlin
expecting around US$40 million in losses, while
Chubb
foresees around US$60 million if total losses reach around US$2 billion.
Meanwhile, close to 4,000 creditors have filed claims against Hanjin Shipping at a Seoul court, with the deadline for filing on October 25.
Related stories:
General Insurance Association of Singapore unveils new marine committee
Marine insurers' conference tackles Hanjin collapse
Hanjin collapse highlights marine market concerns