Hearing of long-running lawsuit against AIA ends, verdict expected soon | Insurance Business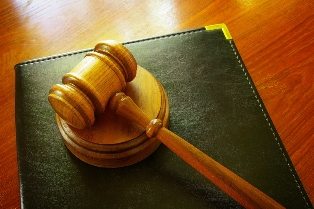 The hearing of a lawsuit filed in Singapore against AIA by an Indonesian couple over a fake insurance policy sold by a rogue agent has come to an end.
The hearing, which took 40 court days, began in February 2016. High Court judge Belinda Ang is expected to come back with a verdict in a few months.
The lawsuit was in connection to a fraudulent insurance policy worth SGD7 million (US$5.06 million) sold to the couple by former AIA agent Sally Low. In May 2016, Low was sentenced to eight years in jail.
The latter part of the case's hearing included expert testimonies from senior insurance officials for both sides. For the prosecution side, former NTUC Income chief executive Tan Kin Lian took the stand. The defence, on the other hand, called on Mun Cheong Fai, former executive director at Tokio
Marine Life Insurance Singapore.
Ong and Pramana, both permanent residents of Singapore, seek damages of SGD4.2 million to SGD7.2 million (US$3 million to US$5.13 million). Represented by law firm KhattarWong, they allege that AIA and Motion have failed to uphold their duty to provide their clients with a reliable internal system to detect and prevent fraud.
Related stories:
Insurance dominates top financial Google search topics in Singapore

AIA chief stands down; successor named
Overseas fraud tactics making waves in Singapore