Heidi Bendick on the future talent gap | Insurance Business Asia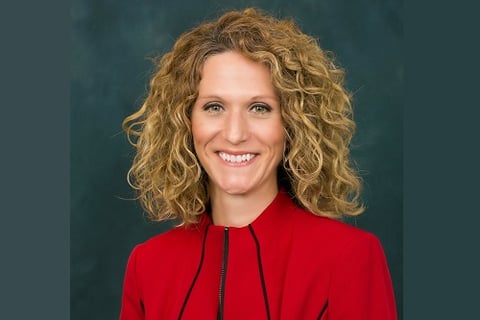 "With so many people in the insurance industry retiring in the next 10 years, there is going to be a huge opportunity for women to enter the space in a number of diverse roles," said Heidi Bendick, VP, claim support at CNA Insurance.
Roles will need to be filled in the analytical and tech side as well as in law, nursing, service and operations so a degree in insurance is not necessarily going to be required, according to Bendick.
"You could get a degree in philosophy and still find a place in insurance," said Bendick. "It's a wonderful career for a woman because there are so many different facets to the industry." She pointed out that a large number of older industry leaders will be reaching retirement soon, leaving many senior roles open for those currently in the middle of their careers who are seeking promotions.
Bendick started her insurance journey in 1998 in an entry level-position - something which she encourages other young women to consider as a way to get a strong foundation in the industry. She progressively moved into different roles at Safeco Insurance until she was leading a call centre where she discovered that her passion lies in a service-oriented role.
Bendick took a brief side-step into a field underwriting position at Commercial Lines before shifting back to the operations side of the business as director of underwriting at Travelers. She jumped at the opportunity to join CNA four years ago at their Lake Mary, Florida office location, and was just promoted into her current role of VP, claim support in January.
As the mother of four children, Bendick remembers first-hand how difficult it was to balance parenting with a career when her first child was born 15 years ago, and she values the recent focus on flexibility to encourage more women to stay in the profession after having children.
"We had short-term disability back then but we didn't have the paid leave that we have now and we certainly could not work from home," she said. "There was limited support for moms who were nursing and needed a place to pump. Nowadays, women are usually given the support they need and offered a time and place to pump if they need it. That support is so important to keep women in the industry," she added.
The increase of women in the senior ranks is essential if gender bias is ever to be eradicated. Bendick has experienced gender bias earlier in her career, when she frequently found herself to be the only woman in a meeting.
"I remember getting feedback that I needed to act more like the guys in the room," she said. "I had plenty to contribute but I would process what I was hearing and wait to speak up. I was being encouraged to banter and I did take that as gender-biased feedback. It wasn't fair that I was being asked to be more like one of the guys," she added.
Bendick believes that sponsorship is critical to help women advance to the senior ranks.
"Sometimes that might be the only way that you hear about a job or are considered for a role because somebody else had the right connections at the right level and encouraged you to connect," she said.