Hiscox reports growth in GWP across almost every segment | Insurance Business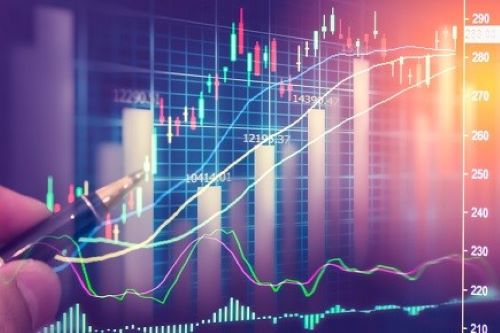 Specialty insurer Hiscox has seen growth across almost every segment in the first nine months of 2019 ending Sept. 30, according to its recent trading statement. As a result, total gross written premiums (GWP) increased by 7.3% to US$3,212.6 million, compared to US$3,044.6 million for the same period in 2018.
Nonetheless, Q3 2019 also saw several major natural catastrophes impact the insurer.
"The third quarter has been an active period for claims, with the market experiencing significant catastrophe losses from storms in the US, the Caribbean, and Japan," said CEO Bronek Masojada. "Paying claims is what we are here for, and we have reserved US$165 million for claims from Hurricane Dorian and Typhoons Faxai and Hagibis. We expect an additional impact from lower fees and profit commissions."
Hiscox is also exposed to wildfire losses in California, though the final tally of losses stemming from that region is not yet clear. Its London Market business has likewise dealt with a higher number of large losses, as claims totalled around US$30 million in the US public company directors' and officers' (D&O), property, marine, and energy and space portfolios.
"It is pleasing to see good growth across all of our segments, with Hiscox London Market leading the way as conditions continue to improve. In Hiscox Retail, growth is accelerating following the decisive action we have taken in the US and UK, and Europe is delivering strong double-digit growth. We are on track to meet our full year growth guidance for the retail segment," said Masojada.
The broker channel is making good progress in both the UK and the US, with direct commercial driving double-digit growth in the direct-to-consumer business in the former, and the direct and partnerships division continuing to deliver growth in the latter. In Asia, Hiscox's GWP rose by 36.1% to US$28.2 million from US$20.4 million the previous year, thanks to positive business developments in Singapore and Thailand.
Even despite the good news that most of Hiscox's lines are meeting expectations (with the exception of Special Risks, where GWP were down by 3.6% from 2018), the group is taking a cautious approach to prior year reserve development and current year loss picks in anticipation of higher claims, according to a press release.
"Pricing momentum in the London market and reinsurance continues to be positive. In Hiscox Retail, rates in the UK and Europe remain broadly flat across the portfolio. In the US, there are early signs that the market is responding to adverse claims trends in casualty business, where we are taking an increasingly cautious approach to reserving," explained the CEO, though he also noted that from challenges come opportunity.