Hong Kong finance sector needs additional 5 million square feet of office space | Insurance Business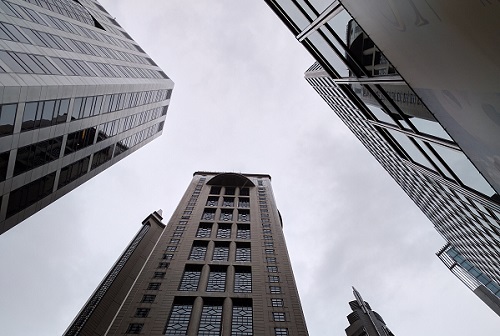 The financial services sector of Hong Kong may need up to 5 million square feet of additional office space over the next decade, according to a report by global real estate firm Jones Lang LaSalle (JLL).
The demand for more office space translates into 55,000 new jobs that may be added to the financial industry in Hong Kong. It is also equivalent to five skyscrapers roughly the size of Central Plaza, one of Hong Kong's tallest buildings.
Since the territory's turnover to China in 1997, its manufacturing industry has gradually moved to the mainland, while its service sector, especially finance, has grown rapidly. The financial services sector is the second-largest contributor to GDP, reaching US$309.93 billion in 2015.
The special administrative region has been ranked by Forbes as the 11
th
best country in the world for business. It also hosts a prime stock market for Chinese firms seeking listings abroad.
Some of the financial sectors that are envisioned to drive industry growth are funds management, fintech, and insurance. Hong Kong has seen an influx from mainland Chinese citizens seeking to purchase insurance policies, with US$4.1 billion spent on premiums in 2015.
According to JLL, despite large Western banks scaling back their Hong Kong operations due to various headwinds such as low interest rates, this void is readily filled by financial institutions from mainland China.
Alex Barnes, JLL's head of Hong Kong markets told the
South China Morning Post
: "As larger Western financial institutions move out or reduce their footprints in Central, much of the vacated space will likely be backfilled by mainland Chinese corporates."


Related stories:
Global marine insurers' group opens hub in Hong Kong
Insurance workers among the unhappiest in Asia, says survey
Two keys to attracting the best talent to your business