Hong Kong insurance industry expected to rebound in 2023 | Insurance Business Asia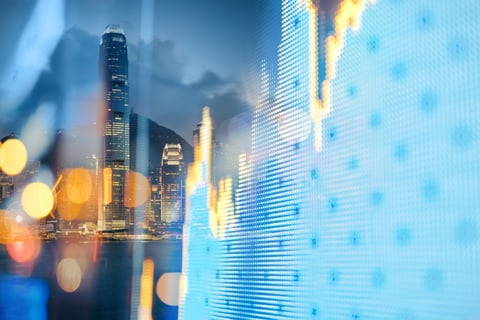 Hong Kong's life insurance industry is predicted to rebound to growth in 2023, following two consecutive years of contraction.
The city's life insurance industry shrank by 0.3% and 4.6% in 2021 and 2022, respectively, due to strict COVID-19 restrictions and the resulting economic slowdown, a report by GlobalData said.
The report projected that the life insurance industry will record a compound annual growth rate (CAGR) of 3.5% in direct written premiums. This translates to premium growth from HK$500.3 billion in 2023 to HK$573.5 billion in 2026.
"Chinese residents are a prominent consumer segment for Hong Kong life insurers as life insurance products available to them in Hong Kong offer greater flexibility and higher returns compared to China," said Sravani Ampabathina, insurance analyst at GlobalData. "Due to post-pandemic travel restrictions, the share of business from Chinese customers declined in 2020 and 2021."
With the relaxation of pandemic and travel restrictions in early 2022, mainland Chinese customers resumed business in Hong Kong, driving the customer segment's premiums up 110% to an estimated value of US$1 billion from January to September 2022, which helped partially offset the decline in the overall market.
According to Ampabathina, favourable regulatory developments and government measures will support the growth of life insurance in Hong Kong in the coming years. These include the suspension of mandatory face-to-face distribution of insurance products to minimise spread of the virus. Under the temporary measure, customers are still allowed to purchase life insurance products through digital distribution channels until April 30.
"Life insurers are expected to further benefit from the ongoing developments in the Guangdong–Hong Kong–Macao Greater Bay Area (GBA)," Ampabathina said. "The GBA is a megacity consisting of nine urban cities and two special administrative regions in South China, with GDP exceeding US$1.9 trillion in 2021, about nine times that of Hong Kong."