Hong Kong insurance scam sees senior agents profiting off their juniors | Insurance Business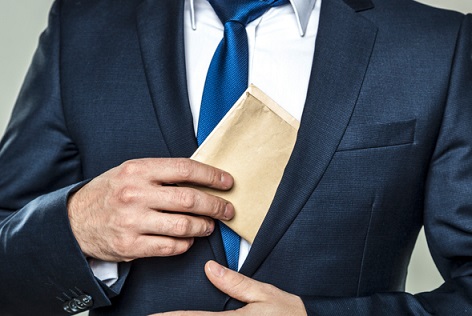 Corruption complaints against members of the Hong Kong insurance sector have almost doubled in the past three years, with some scams uncovered involving senior agents claiming bogus commissions from their subordinates.
The Independent Commission Against Corruption (ICAC) revealed that the number of complaints against insurance industry players rose from 19 in 2013 to 35 in 2016. There were 21 and 25 cases in 2014 and 2015, respectively.
Tommy Lui Kar-chung, ICAC's chief investigator on the case, told the
South China Morning Post
that the manager and supervisor of a team (up-line manager) would be given an overriding commission if their subordinate agents (down-lines) sold an insurance policy.
Want the latest insurance industry news first? Sign up for our completely free newsletter service now.
When the senior makes a deal with a client, they discreetly name the junior as the purchasing agent, allowing them to receive more commissions from the company. Meanwhile, the junior receives a commission of their own and the senior gets an additional cut.
"The down-line, who made no effort at all, can also receive commissions," Lui added. "On top of the overriding commissions, the supervisor asked the junior for a rebate out of his or her pocket to earn extra."
In May 2013, a 46-year-old unit manager of an insurer was sentenced to 16 months' prison after she conspired with three junior agents to sign several insurance policy application forms as the handling agents and submitted 41 fraudulent forms to the company. The three junior agents were made to render 240 hours of community service each.
Other corrupt practices in the insurance industry that have been busted by the watchdog are: employees falsifying their education credentials, agents inflating claims using false receipts, and agents diverting sales to other agents to receive more commissions.
In 2016, 14 people were arrested for insurance corruption, and 11 were prosecuted. In the previous year, there were 13 arrests and six prosecutions.
Related stories:
Hong Kong financial planner banned for forgery
Samsung's boss faces arrest
HK commissioner issues broker warning