Hong Kong insurers drawing interest as acquisition targets | Insurance Business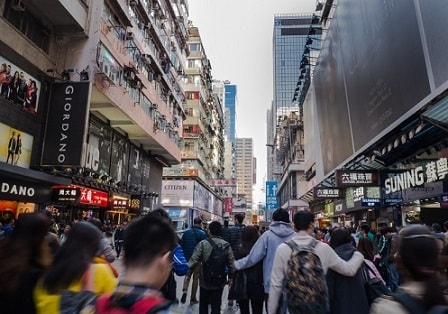 Insurance companies in Hong Kong have attracted increased interest from Mainland Chinese and international companies seeking to make acquisitions, as Hong Kong becomes a catch-basin for funds exiting the Mainland.
According to industry insiders, the high volume of sales of life policies and other investment products have called attention to Hong Kong's vibrant insurance companies.
Bernard Chan, president of Asia Financial Holdings, told the
South China Morning Post
: "It is a once in a lifetime thing to see so many buyers chasing to buy insurance companies in Hong Kong. Hong Kong insurance companies have become the hottest item in town."
He added that he has received over 10 enquiries from overseas firms looking to buy insurance companies under his financial group.
"They want to buy life insurance companies, general insurance companies and reinsurance companies as they are all profitable," Chan said.
Companies are seeking to break into the Hong Kong market, either by buying an existing insurance company, or by building operations from scratch, pending approval of their licenses.
"Traditionally we have only seen insurance companies buying another insurance company," said Chan. "This year, however, we have seen many different types of buyers from private equity funds, hedge funds, conglomerates or real estate companies seeking to buy insurance companies in Hong Kong as part of the country's going out policy."
Data from Thomson Reuters indicated that for the first eight months of 2016, there have been eight insurance companies in Hong Kong acquired by overseas firms. For the entirety of 2015, there were six acquisitions and just three for 2014.
Chan Kin-por, a Hong Kong legislator for insurance, said that there has been significant interest from Mainland Chinese citizens in Hong Kong insurance products, driving some companies in the Mainland to invest in Hong Kong.
"There are an increasing number of mainlanders buying insurance policies in Hong Kong in recent years, which has pushed up the total sales of insurance products in the city," he said. "This has benefited many Hong Kong insurance companies and attracted many new investors to the Hong Kong market."
Related stories:
Hong Kong fintech initiative targets insurers and brokers
Singapore set to take London's spot as leading financial centre
Mainland Chinese flock to Hong Kong for insurance