Hong Kong IPO to reveal Anbang owners | Insurance Business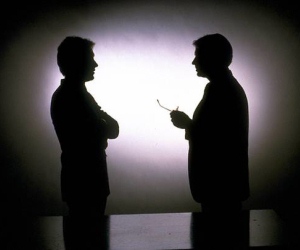 Anbang Insurance Group has attracted a fair share of attention due to its aggressive acquisition behavior and opaque shareholding structure, leaving investors speculating on the identity of its backers. By next year, the company's impending IPO could answer some of these concerns.
The group has around US$300bn in assets, including the Waldorf Astoria hotel in New York, but Anbang's chairman Wu Xiaohui and the rest of its top brass keep a low profile, rarely making public appearances or providing interviews.
An initial public offering, scheduled for 2017, is seen to raise US$5bn to US$7bn for the company. This could also lift the curtains on its structure, due to Hong Kong's listing rules, which require the group to reveal information on its shareholding structure, subsidiaries and changes in its financial position for recent years.
Companies applying for listing must also reveal the planned use of the IPO funds, and are held accountable to follow through.
In recent years, Anbang chased higher yielding assets, with an acquisition binge worth around US$15bn. This is seen to complicate the IPO process, making investors wary about the 'risk factor' associated with the company.
"Anbang has engaged in and has fully complied with all corporate governance and internal compliance procedures to work with a broad range of top-tier financial advisors," a representative of the company told
Reuters
.
The company started out as an auto insurer in 2004, and then grew rapidly to become China's second largest auto insurer. Its top people are well-connected in Chinese society, as Wu, the company's chairman, married a granddaughter of Deng Xiaoping, the country's former paramount leader.
Levin Zhu, a founding board member, is a son of former premier Zhu Rongji. He also headed China International Capital Corporation, the country's largest domestic investment bank. Long Yongtu, another former board member, was China's chief negotiator as it joined the World Trade Organization.
RELATED LINKS:
Why Chinese insurers are snapping up overseas businesses
Anbang group denies $12bn bid
Anbang bucks downward trend by posting rising premium income