Hong Kong SMEs stepping up digitalisation efforts – QBE survey | Insurance Business Asia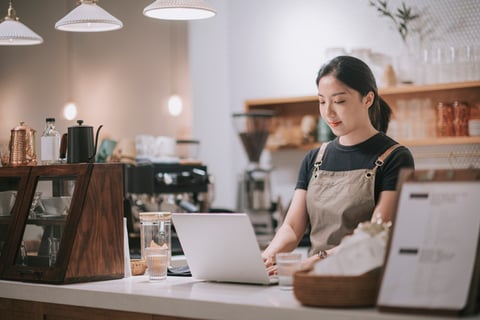 Small and medium-sized enterprises (SMEs) in Hong Kong have made significant progress in digitalising their businesses and will continue to invest in digital technologies, a recent survey by QBE Hong Kong said.
The insurer's annual SME survey found that 57% of respondents said they have digitalised during the past 12 months to reduce internal costs, boost productivity and reach more customers. According to 21% of respondents, one of the top challenges for businesses is to grow sales amid reduced customer spending, while 18% mentioned customer acquisition and retention. Other concerns included staff acquisition, training and retention, as well as logistical and export–import issues. According to QBE, these reflect the importance of maintaining sales performance and ensuring business continuity, and SMEs are adopting digital technologies to improve business performance and resilience.
In 2021, 88% of respondents said they currently use digital technologies or intend to invest in them. This continued the upward trend from 2020 (75%) and 2019 (73%). The top three investment areas for 2021 were collaborative software for staff (40%), marketing through social or online media (40%) and e-commerce (38%).
The survey also found that, while firms bought more insurance, many SMEs are still underinsured in key areas. Over a third (36%) of Hong Kong SMEs purchased more business insurance since the pandemic began, mostly in the areas of business property damage, customer fraud, loss of money by third parties and loss of money due to dishonesty by employees.
While Hong Kong SMEs identified the top three dreaded business risks as damage or loss of inventory, liability to others due to product or service issues, and loss due to equipment breakdown, only 17% had the appropriate insurance for each of the three scenarios.
"Our annual survey shows that awareness of and appetite for insurance keeps changing," said Lei Yu, CEO for North Asia and regional head of distribution, QBE Asia. "However, the underlying trend of insurance and risk management awareness is upwards. This is important because it is in everyone's interests for them to be adequately protected. SMEs need flexible insurance products that allow them to choose insurance types and coverage according to their own needs. This, of course, is a big takeaway for us at QBE."