Hospital caught faking blood tests in apparent insurance scam | Insurance Business Asia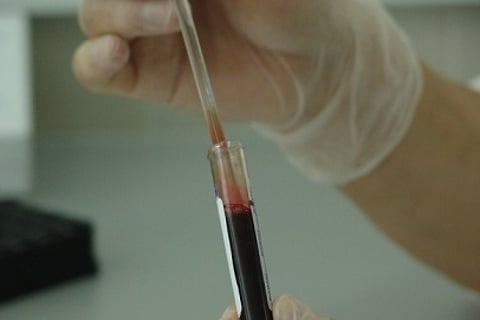 A hospital in Hanoi, Vietnam, has been accused of duplicating 1,000 blood test results in what could be a ploy to commit insurance fraud.
According to a report by Vietnam Television, the blood tests at Hoai Duc General Hospital were conducted between July 2012 and May 2013, and each test result was used for anywhere between two and five patients. In one instance, the blood test results for a 68-year-old with hypertension were the same as those of a 41-year-old patient who had an injured arm.
The report said that a doctor, who had been with the hospital for more than 20 years, was the one who exposed the scam. He alleged that hospital director Nguyen Tri Liem allowed unprofessional health workers to discard blood samples, and instead duplicated results from previous patients
Nguyen Trong Khoa, deputy director for medical services administration of the Health Ministry, said that six employees of the hospital admitted to reusing the blood test results.
Meanwhile, Pham Luong Son, department head for health insurance policy implementation, said that the hospital workers' main goal was to squeeze money out of the health insurance fund.
"The hospital would gain a huge amount of money paid for blood work by duplicating results for different patients," Pham said. It was also revealed that most of the patients that were used in the scam were health insurance holders.
Hanoi police and other relevant government agencies are currently investigating the case.
Hong Kong financial planner banned for forgery