Hospitalized Muslim pilgrim passes away | Insurance Business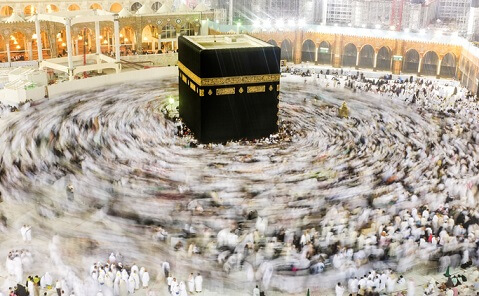 A Singaporean bus driver who contracted a serious infection on a pilgrimage to Mecca has passed away, a day before his family was supposed to fly him home from Jordan, where he was confined.
Abdul Ghafur Mohd Ibrahim, a 59-year-old Singapore permanent resident from Malaysia, contracted a bacterial infection from a leg wound he suffered from a fall during his "umrah" pilgrimage to Mecca last month. His left leg was amputated as a result of the infection.
"We were all looking forward to his return," his son-in-law Mohamad Ameen Said Abdul Kadir told
The Straits Times
. "But God has other plans for my father-in-law. We have decided to bury him in Amman."
Abdul Ghafur's case had sparked talks for increased insurance on Muslim pilgrimages, specifically the "umrah", or the minor pilgrimage.
The current compulsory insurance covers only SGD20,000 for hospitalization and SGD50,000 for repatriation with a premium of SGD35. Abdul Ghafur's hospital bills had reached SGD142,000, but his family was able to negotiate a discount, lowering it to SGD81,000, and settle the bill.
Related stories:
Increased insurance for Muslim pilgrimages
Families of casualties in uninsured boat tragedy to receive government aid
Malaysia's takaful sector outstripping the Middle East's, says AM Best