How is major and complex loss adjusting evolving? | Insurance Business Asia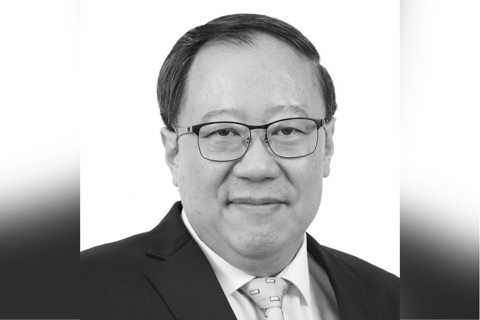 Loss adjusters are a vital part of the insurance industry, with these firms handling major and complex losses for insurers. With the COVID-19 pandemic disrupting the whole global economy, loss adjusting firms have made changes to how they do business in order to adapt to new realities.
Insurance Business spoke with James Ong (pictured above), Segwick's CEO for Asia, about how the industry has made an impact in the region and its growing role in the future of insurance.
Ong said that loss adjusters bring a lot to the table, especially with a lot of money involved in such claims.
"Insurers, reinsurers and brokers expect major and complex losses to be handled and led by recognised experts whom they have confidence in," Ong said. "The skills needed to manage major and complex losses include impeccable technical knowledge, ability to interpret and make recommendations on policies positions, assessing and quantifying the loss, managing reserves and quantum, project management and leading a team of experts such as lawyers, forensic investigators, forensic accountants and other experts and more importantly, managing the expectations and information flow throughout the duration of the claim."
Major and complex loss adjusters tend to be based in major insurance hubs, such as Singapore and Hong Kong, handling major and complex losses throughout the region from these bases. With COVID-19 restrictions severely limiting travel and doing business face-to-face, the industry had to adapt.
"The pandemic has inevitably changed the way major and complex loss claims are handled," Ong said. "In-person site attendance has been made difficult, if not impossible, due to the various border closures and social/quarantine restrictions put in place by various governments throughout Asia. Over the last two years, major and complex loss adjusters had to adapt to this new normal and deal with losses in a more innovative and imaginative way. Sedgwick is well-represented in more than nine countries throughout Asia. At the height of the pandemic, when borders were closed and travel made impossible, Sedgwick's major and complex loss adjusters were able to utilise the strong network of offices throughout Asia and our local adjusters were able to attend site on behalf of our major and complex loss adjusters and work under their guidance."
According to Ong, this ability to rely on local personnel ensured that business could continue smoothly. Sedgwick also harnessed technology, such as video conferencing, remote live video apps and collaborative tools, to allow it to overcome the challenges of border closures and social restrictions throughout the pandemic.
"We would not have been able to manage major and complex losses without the use of technology," Ong said. "Technology was pivotal in facilitating and transforming remote working. Without it, the world would have grinded to a halt due to the pandemic."
Video conferencing tools such as Zoom, Webex, Microsoft Teams and others have become mainstream during the pandemic. Like many businesses, Sedgwick adopted these technologies to facilitate remote working and virtual liaison with all parties, insurers, policyholders, brokers, reinsurers and attending adjusters and experts.
"The use of remote video applications increased during the pandemic, and this facilitated remote site visits using the mobile phones of the policyholder or attending adjuster at site," Ong said. "Many of these tools allowed online and live on-the-spot collaboration to include experts, lawyers, insurers, brokers, reinsurers, and other interested parties. At Sedgwick, our major and complex loss adjusters were able to use a tool called Clarity Connect to facilitate remote site visits with participation from forensic experts, lawyers, forensic accountants, other experts.
"The use of video conferencing has turned the world into an interconnected global village," he said. "This trend has now become mainstream and the ease of having meetings with all stakeholders of a major and complex loss claim has never been easier. This trend will inevitably continue."
Ong said he believes major and complex losses will become more common in the next three to five years as the world emerges from the pandemic and travel and other economic activities resume. These losses will also be fuelled by more natural catastrophe-related damage, driven by climate change.
"The current global supply chain issues, inflationary pressures, war in Ukraine and the ensuing pandemic can only add to the complexity of handling major and complex losses," Ong said. "This will inevitably lead to larger and more complex losses in the future. The need for good qualified and competent major and complex loss adjusters in the future will continue. As an industry, we need to invest in their training, education, and continuous professional development. There is a bright future for qualified and competent major and complex loss adjusters, especially at Sedgwick."
Ong foresees that the loss adjusting industry will become more reliant on technology, using tools that are powered by artificial intelligence, such as image recognition and big data analytics.
Will site visits ever return to normal? Ong provided the following answer.
"The answer is yes, but a qualified one," he said. "The world has gotten used to working remotely and virtually in a pandemic, and video conferencing and remote virtual meetings are here to stay. It is a hybrid model – combining site visits with virtual meetings and collaboration – that's the future of major and complex loss claims handling."