How much are insurers spending for world's costliest natural disasters? | Insurance Business Asia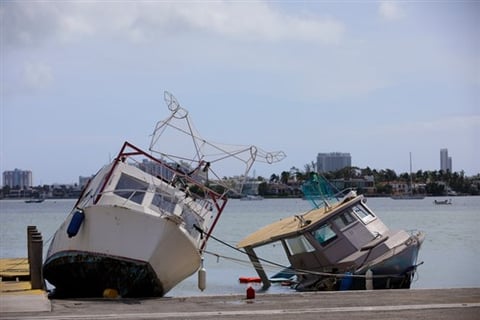 The global (re)insurance industry remains in overdrive after a string of natural catastrophes caused significant losses in quick succession.
Hurricanes Harvey, Irma and Maria all battered North America between August and October this year. Those hurricanes, alongside earthquakes in Mexico and wildfires in California, will result in a memorable year for natural catastrophe losses.
Individual (re)insurers are slowly releasing and revising loss estimates. The Lloyd's market has paid claims worth a total of US$1.7 billion so far in response to hurricanes Harvey, Irma and Maria. Earlier this year, it estimated the three hurricanes could cost the company a total of US$4.8 billion.
Last month,
Munich Re
projected losses of US$3.2 billion after retrocession from the three storms, alongside further losses of almost US$6 million as a result of other natural catastrophes, in particular the earthquakes in Mexico.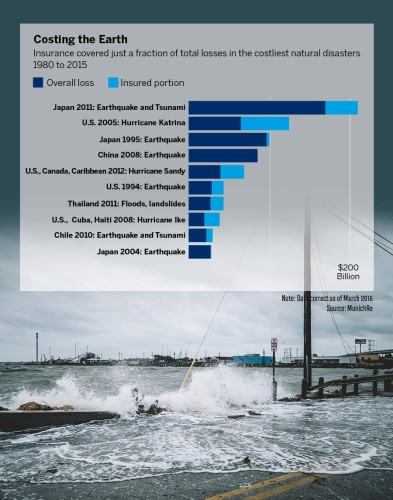 Click to enlarge
When it comes to natural catastrophes, insurance coverage doesn't always fit the bill. The US experienced that with the amount of uninsured flood losses in Texas as a result of hurricane Harvey – and this is no new trend.
An infographic released by Munich Re (see above) shows that insurance covered just a fraction of total losses in the costliest natural disasters between 1980 and 2015.
The 2011 Japan Earthquake and Tsunami topped the chart, causing just over US$200 billion in losses, of which less than 25% was insured. Earthquakes can be one of the more devastating and costly natural disasters – and there's an alarming insurance protection gap worldwide. This is clear by the lack of insured losses during the earthquakes in Japan (1995 & 2004), China (2008) and Chile (2010).
Hurricane Katrina, which devastated parts of the US in 2005, was one of the worst insured loss events in the history of insurance. The industry covered around half of the total economic loss from that storm, with US$82 billion of insured losses, and US$75 billion economic losses.
Related stories:
After 2017's bombardment of catastrophes, flood experts look ahead
Munich Re dealt with US$1.63 billion loss by natural disasters