How to build your insurance brand? AIG's APAC CMO says "tell stories" | Insurance Business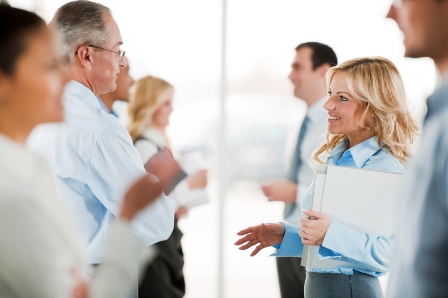 Michael Cook, Asia-Pacific Chief Marketing Officer at
AIG
, speaks up on how stories and the right focus can help build insurance brand in an article he wrote for
Campaign Asia-Pacific
.
He explained that in order for AIG to deliver the outcome of being the most valued and to build a culture that is best place to achieve that reality, the solution is to "bring the power of insurance alive through stories." They do this both internally and externally, using stories drawn from the experiences they deliver.
Externally, Cook said AIG create news stories through partnerships. They partnered with Shawn DuBravac, chief economist at the American Consumer Electronics Association, to deliver papers on the Internet of Things to show their commitment to innovation.
Internally, AIG's travel team shares stories weekly of the examples of their work and the customer's response to their level of service. Each of these stories, Cook explained, are drawn from, and told in the words of their customers about their ability to solve problems, provide assistance, and get them home safely.
AIG also create stories within the firm by encouraging employees to connect directly with customers and to share their experiences with the broader team. Two ways by which employees connect with customers is by visiting them in their homes or by inviting them to workshops.
In these ways, Cook explained, AIG connects with customers and shows them how all parts of the organisation work in delivering their aspiration of becoming their client's valued insurer. This process, said Cook, can't be something that just sits on the paper or remains in the boardroom – it is designed to help people understand and engage with their common ambition.
Said Cook: "We need to remember that even in this very dynamic and changing world, at the core of everything, are human beings."
Cook said that insurers must communicate their brand based on their similarities with clients rather than differences with competitors, saying that "Relationships come from a series of meaningful and relevant interactions, not direct comparisons."
Cook reflected that the marketing industry probably has not been as thoughtful about content as much as it should when there are so many new opportunities to connect through the different social media platforms.
He identified three areas where marketers can focus in building their brands:
Be creative and rational.
Marketers must continue to develop their skills sets and demonstrate them to their organisations in creative and rational ways. They must have a deep understanding of their clients based on observations, segmentation, and customer experience feedback tools; as well as an understanding of the full value chain of their businesses.
Think different but stay focused.
Marketers must be able to adapt to the changing world without losing focus of the things that really matter to their organisation. This will prevent them from getting caught up with just any new and exciting trends that may or may not be the solution to their firm's broader problem.
Provide context.
Marketers must have an understanding of the environment and be able to provide context. They must be informed not just about what's happening to their clients but also to that of the broader world.
"Marketers are well positioned to be strong contributors and have an authentic voice within our respective organisations and industries. If we it right and deliver positive and tangible outcomes, we will not need to keep building the case for marketing in our organisations as our actions will have taken care of that," said Cook.
Michael Cook is an experienced international executive who has delivered growth strategies for Australian and Global brands in retail communications, banking, and insurance in the Asia-Pacific region. Currently based in Yeongdeungpo-gu, Seoul, Korea, Cook has held posts in Tal, Suncorp, and Westpac.