How to defraud your insurance carrier | Insurance Business Asia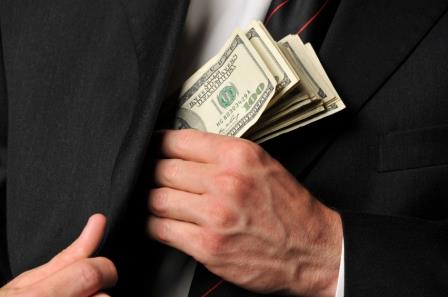 Elizabeth Greenwood's book,
Playing Dead: A Journey Through the World of Death Fraud
(Simon & Schuster), takes a look at how and why people fake their own death, which can be used not only for escaping debts, but also for committing insurance fraud.
Greenwood, an adjunct professor at Columbia University, was saddled with six-figure student debt. Upon the joking advice of a friend, she began looking into faking one's own death, also known as pseudocide.
She discovered that there was a whole industry dealing in fake deaths, and eventually, she was able to obtain a death certificate from the Philippine black market that says she died in a car crash in Manila on July 2, 2013.
"I'm dead on paper, but still kicking in Brooklyn," Greenwood said in an interview with the
New York Post
.
The book also narrates several cases of people faking their own deaths. In one such case, a Filipino-American businessman in Manila was fatally stabbed over gambling winnings. His wife flew in from the US and identified the body at the morgue. A funeral was held, complete with a priest and photos of the wife grieving next to the open casket. The body was cremated and the ashes sent to the US. Later that evening, the "widow" met her husband for dinner at a restaurant in Manila.
According to Steve Rambam, a detective that has been investigating fraudulent death claims for 30 years, the corpse that was cremated was actually the town drunk's. It turned out that the "widow" was trying to claim six life insurance policies in her husband's name. He solved the case when he found out that the deceased's passport photo did not match the body.
Apparently, it's not that hard to get a stand-in cadaver in developing countries.
"You can just go into any city morgue in almost any developing country, ask to see the unclaimed bodies, and cry, 'Oh, it's poor Uncle Marco!' They'll be happy to get a body off their hands," Rambam told the book's author.
Rambam said that faking one's death isn't a crime in itself, but the actions needed to register as dead are illegal, as it involves lying to the police and filing false documents.
In the end, Greenwood and the consulted experts concluded that faking one's own death in this day and age is usually ineffective, as someone is bound to find out.
Related stories:
Big data and analytics the next step in fighting fraud
Insurance fraudster sentenced to 7 months in prison
Singapore jails former AIA agent in multimillion fraud