In the right place at the right time | Insurance Business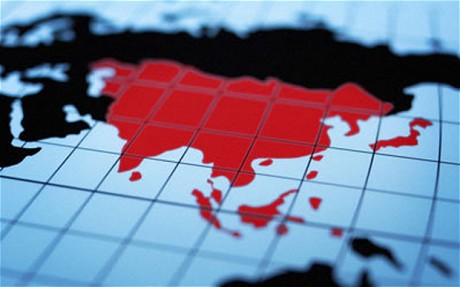 Asia has seen rapid growth as an insurance hub over the last several years and one industry leader has said that there is a lot more to come.
Michael Gourlay
,
chief executive officer of MSIG Insurance Singapore, joined the insurance industry in his native New Zealand in 1978 as he wanted to join a business with international operations.
He got his wish making his industry debut in 1978 with New Zealand Insurance and now his resume reads like an around the world wish list.
"I wanted to work for a firm that had international operations, so I joined New Zealand Insurance in 1978 in Auckland," Gourlay told
Insurance Business.
"I went to Bermuda and started up a reinsurance company for New Zealand Insurance, then I went to London which in those days was a very large reinsurance and international insurance market and they still are, then I came out to Asia for five or six years, then back to London, then back to Asia and I have been managing businesses across Asia off and on for the last 33 years."
Gourlay said that while travel may have been his reason for joining the industry, it soon became clear that the variety that the industry presents would be key to the rest of his career.
"I think there is enough variety within insurance," Gourlay continued.
"I was more interested in the capital management side of the business things like starting up new businesses, buying reinsurance, corporate planning and there is plenty of scope for that.
"Insurers have been expanding in Asia for the last twenty or thirty years and I have been in the right place at the right time."
Having worked throughout the continent during his career, Gourlay said that is important for individuals and businesses to remember the differences between geographies. Whilst many are quick to regionalise Asia Pacific, the nuances of each country do present challenges.
"There is no such thing as Asia as such, in terms of economic development, culture, people's behaviours, education levels, the degree of internationalisation of those countries themselves," Gourlay said.
"You have to understand and adapt your management style.
"People like a director style in some places and it doesn't work in others and there is everything else in between. People in some countries will tell you yes when it doesn't really mean yes and you need to understand those nuances."
Gourlay noted that Asia will continue to play an important role in the global industry over the coming years and said that his career, which has spanned decades and continents, "absolutely" lived up to his expectations.
"It has totally lived up to my expectations and there is a lot more to come as the world changes rapidly and Asia changes rapidly."
Related stories:
The key to a strong broker-client relationship
An insurance career reinvention